By now, most Robinhodlers are likely aware of the US equity market's "Santa Claus Rally" – specifically what happens over the last five trading days of the year and the first two of the next.
Coined by Yale Hirsch, founder of the Stock Trader's Almanac, there isn't a single seven-day combo out of the full year that is more likely to be higher.
As LPL Financial's analysts observed after analyzing data going back to 1950, "these seven days are up an average of 1.33%, which is the second-best seven-day combo of the year."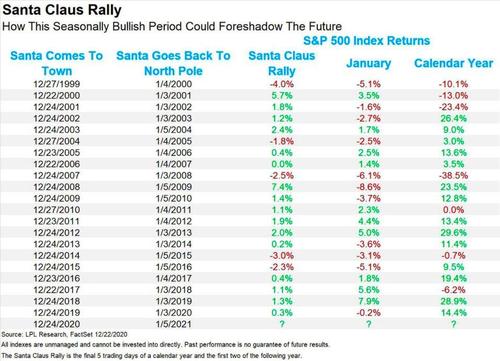 However, as Bloomberg's Eddie van der Walt notes, if there's one asset that likes Christmas, it's gold!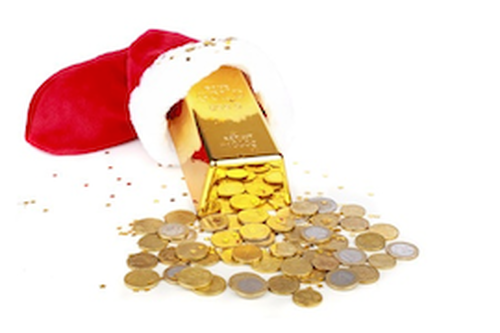 In the previous decade, it only fell twice between Dec. 23 and Jan. 3 (and in the last 20 years, it has only fallen four times), averaging a 1%-plus gain…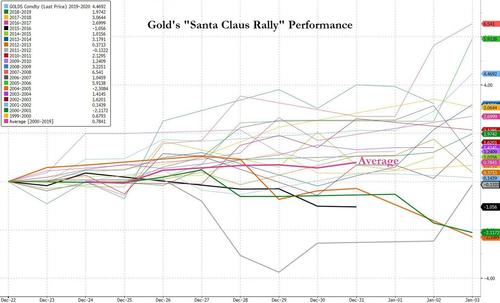 The biggest year was 2007 (when gold gained over 6.5% over the 'Santa Claus' period, and the worst was 2004 (when gold lost 2.3%).
And the pattern seems to be repeating with today's gain and a close yesterday above the 50-day average. Now, the momentum may be getting a boost from a Brexit deal, which boosts the pound and euro, and consequently pushes the dollar lower.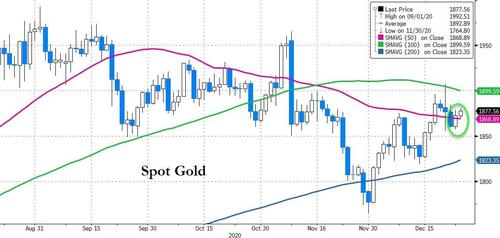 Seasonal gains make sense. Consumers buy gold as gifts during the Christmas period, and investors allocate with New Year fears in mind. And after the phenomenon fades in the West, it is repeated in the East where China (the biggest gold buyer) celebrates the Lunar New Year in February.