Reuters reports a global chip shortage is developing. Manufactures of automobiles and electronic devices are "sounding the alarm" about the shortages, which has triggered production delays. 
Industry insiders say the shortage has a couple of causes, including US sanctions on Huawei Technologies, plant fire in Japan, supply chain disruptions in Southeast Asia following coronavirus lockdowns, and a strike in France. 
It was noted that massive under-investment in 8-inch chip manufacturing plants in Asia has resulted in a slow production ramp-up for chips used in 5G phones, laptops, and automobiles.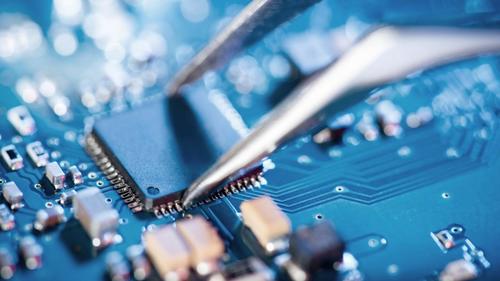 Donny Zhang, CEO of Shenzhen-based sourcing company Sand and Wave, said the "whole industry had experienced a shortage of components." 
Zhang said one of his biggest challenges today is sourcing a microcontroller unit that is critical for smart headphones. 
"We were originally planning to complete production in one month, but now it looks like we'll need to do it in two," he said. 
A source within a major Japanese electronics component supplier said they were seeing WiFi and Bluetooth chip shortages, adding that delays in receiving these components were more than ten weeks. 
A senior automobile association official in China described how the chip shortage could affect carmaking as early as quarter one of 2021. 
Despite the world diving into the deepest recession, if not depression on record, demand has quickly risen for automobiles in China. Simultaneously, remote working in the Western world has increased the demand for computers and other electronic devices. 
"Since (these products) all compete for the same fab (fabrication plant) resources, the shortage is across all of these sectors and others as well. These are just the most apparent right now," said Kevin Anderson, a senior analyst at Omdia.
Dutch-based NXP Semiconductors has informed customers that it must raise prices on chips due to a "significant increase" in costs and "severe shortages." 
"Business came back much faster than we expected," NXP CEO Kurt Sievers told German business daily Handelsblatt. "Many customers ordered too late. As a result, we are not able to keep up in some areas."
CICC analyst Huang Leping mentioned that Huawei's chip hoarding ahead of the mid-September deadline when the supplier had to comply with US sanctions was another reason for the chip shortage. 
Other electronic makers have warned about chip shortages, including Panasonic Corp and Yamaha Corp.
Reuters notes a strike in France at chipmaker STMicroelectronics resulted in a production fall of about 8%. 
Industry insiders say that "demand has meant 8-inch plants, which tend to make older, less sophisticated chips, are under strain." 
A European semiconductor industry source said the problem is "chiefly" at the foundries, referring to Taiwan's TSMC that dominates the global chip market. They said manufacturing plants are under "pressure." 
"It looks like they are pretty much at the limit," the source said, referring to TSMC.
Apple and Qualcomm are among some of TSMC's customers. It was noted that capacity was "tight" at TSMC.
South Korean foundry firm DB Hitek makes chips for Apple and said its 8-inch plants were running at full capacity for the next six months. 
SOXX, IShares PHLX Semiconductor ETF, has risen nearly 130% from the March low.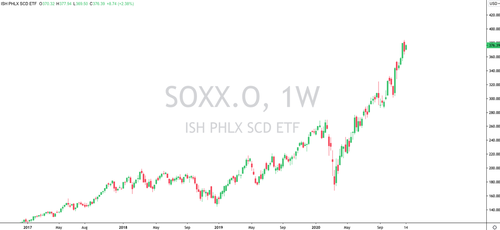 A shortage of semiconductors is more bad news for companies rolling out products in 2021 as delays are inevitable. Nevertheless, many companies in China attempting to export products to the US are having trouble finding shipping containers. Global supply chains are a mess.