Authored by Paul Joseph Watson via Summit News,
A German geneticist says that people who refuse to take the COVID-19 vaccine should be denied emergency medical treatment.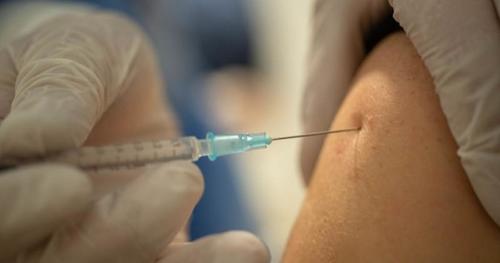 Wolfram Henn, a member of Germany's Ethics Council, told Bild newspaper that vaccine refusniks should not be able to access ventilators and other emergency measures.
"Whoever wants to refuse the vaccination outright, he should, please also always carry a document with the inscription: 'I don't want to be vaccinated!'" said Henn.

"I want to leave the protection against the disease to others! I want, if I get sick, to leave my intensive care bed and ventilator to others," he added.
Henn said that the efficacy of vaccines has been proven "a billion times over" and that people should "leave it to the experts" rather than listening to those who oppose vaccinations.
"I urgently recommend that these alarmists go to the nearest hospital and present their conspiracy theories to the doctors and nurses who have just come from the overcrowded intensive care unit completely exhausted," said Henn.
Germany, which has seen numerous large protests against lockdown measures, will remain under lockdown until at least January 10.
As we previously highlighted, drinking alcohol in public has also been banned, leading to Christmas mulled wine stands being targeted for shut down by authorities.
*  *  *
New limited edition merch now available! Click here. In the age of mass Silicon Valley censorship It is crucial that we stay in touch. I need you to sign up for my free newsletter here. Support my sponsor – Turbo Force – a supercharged boost of clean energy without the comedown. Also, I urgently need your financial support here.