Recall all our previews said that Florida is a key state for Trump: without it, it was pretty much game over for the president. Well, it appears that despite galatic-szied brains such as Nate Silver giving Trump just 31% odds of winning Florida…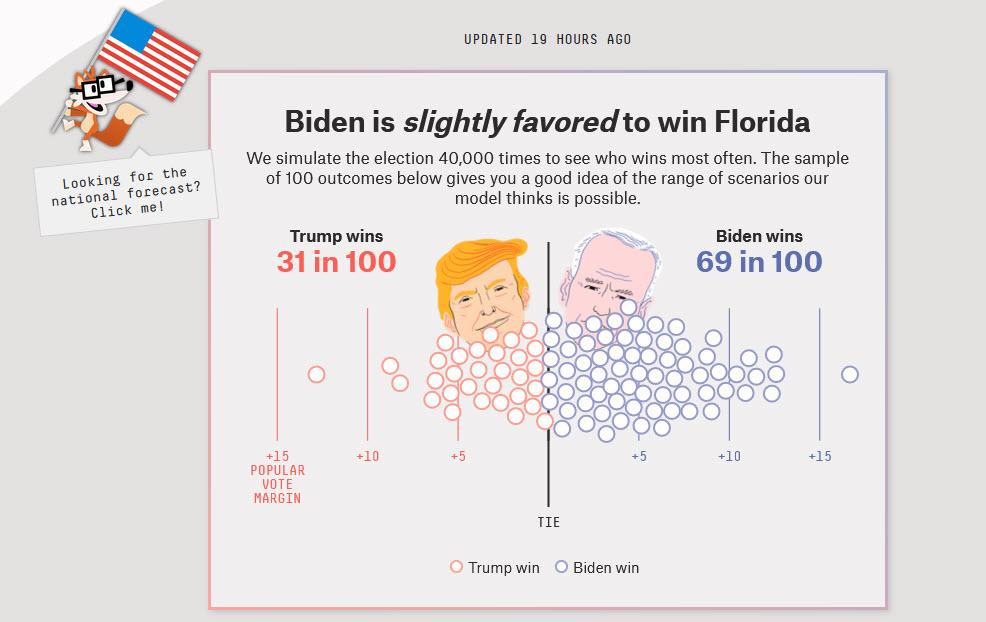 … Trump appears set to win Florida according to both PredictIt…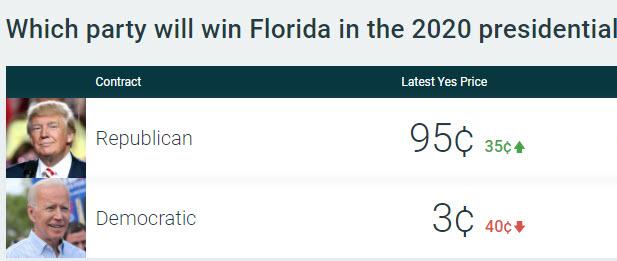 … and the NYT, which gives Trump >95% odds of winning.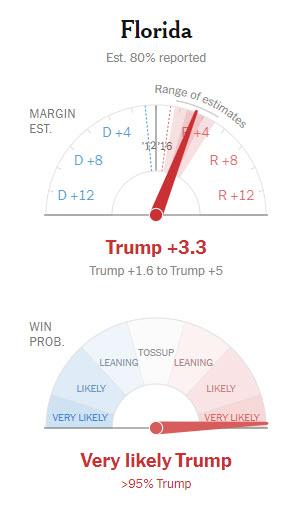 As a result of Trump now appearing set to win Florida, futures wiped out all their overnight gains…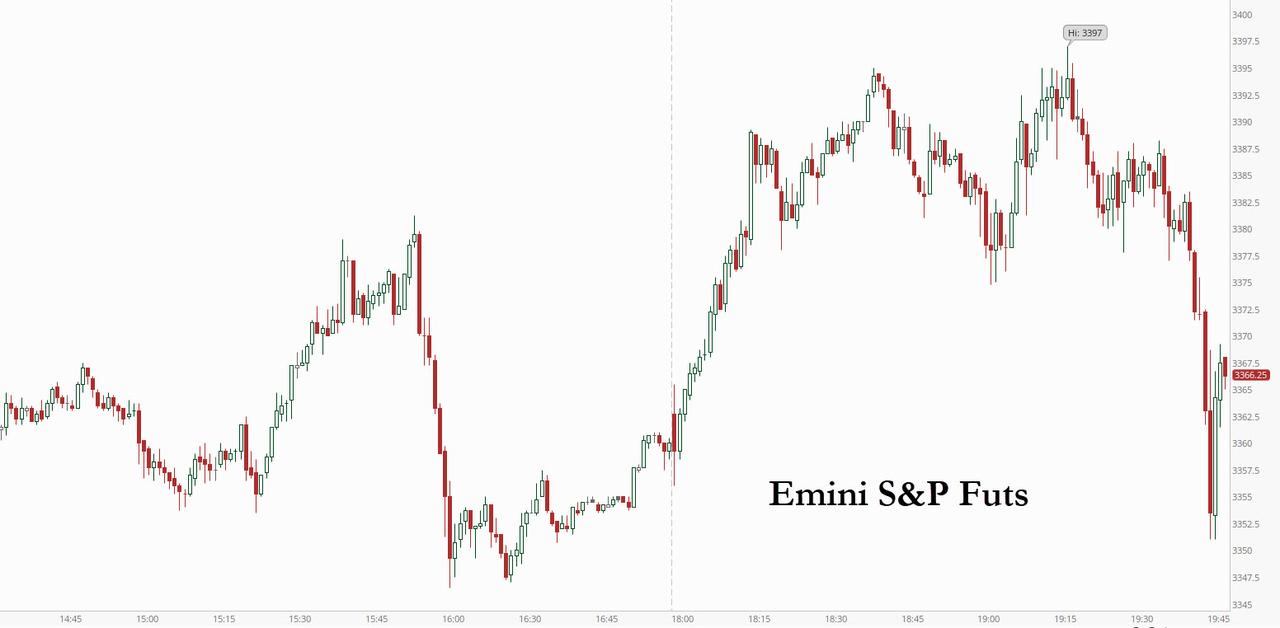 … and yields slumped fading all earlier upside.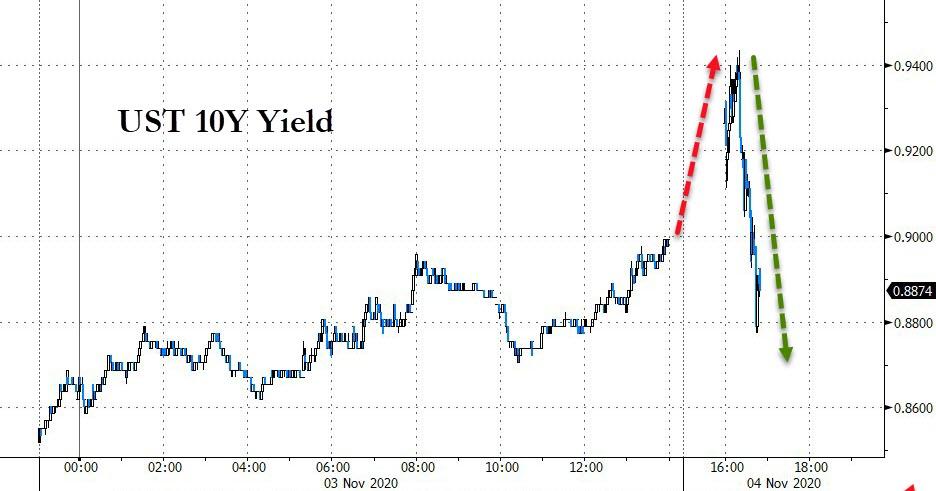 … with the offshore Yuan suddenly tumbling.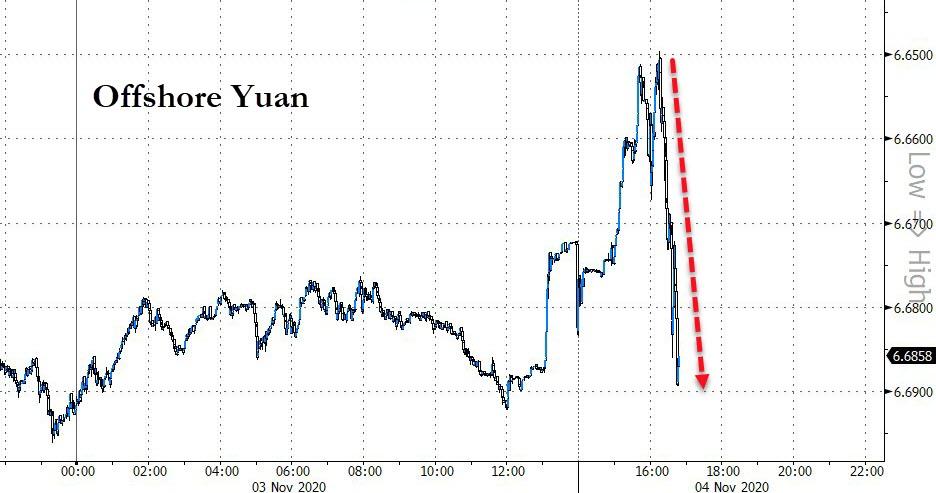 In 2016, Florida was the harbinger of the greatest electoral upset ever. Is it about to do so again in 2020?