Florida is bracing for unusually cold weather on Christmas day, prompting the National Weather Service (NWS) Miami to issue a "falling iguana" warning.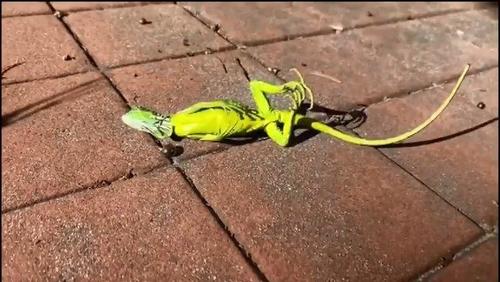 NWS Miami expects temperatures to dip into the 30F to 40F range on Christmas Day and through the weekend, creating dangerous conditions for iguanas.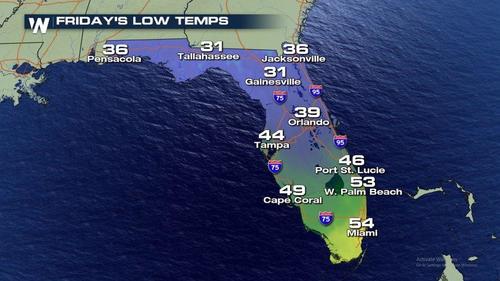 "Brrr! Much colder temps expected for Christmas. Low temperatures in the 30s/40s and falling Iguanas are possible. Keep up with forecast changes and stay warm! #flwx," the NWS Miami tweeted.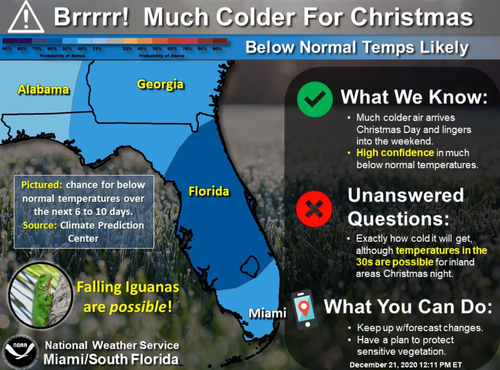 At about 50F, iguanas can become lethargic. When the temperature drops below 40F, their blood doesn't move around as quickly. As a result, iguanas can be temporarily paralyzed and fall out of trees, potentially striking a passerby. 
"The temperature threshold for when iguanas begin to go into a dormant state depends greatly on the size of the iguana," Ron Magill, communications director for Zoo Miami, recently told CNN. "Generally speaking, the larger the iguana, the more cold it can tolerate for longer periods."
According to the NWS, in Jacksonville, temperatures plunged from about 80F on Thursday to around 30F on Friday, making it one of the five coldest Christmas Days on record. 
Temperature deviations for the state could be between 10 to 15 degrees below normal, with the 32F line dipping as far as North Florida through the weekend.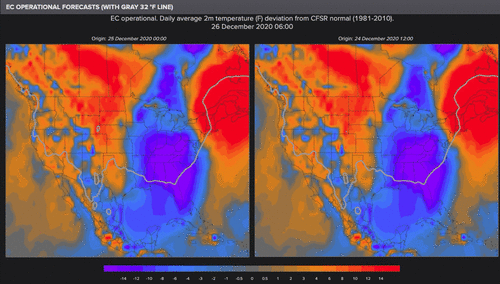 Southeast heating degree days will be above average, signaling that many Floridians might have to turn up their thermometers for the next couple of days.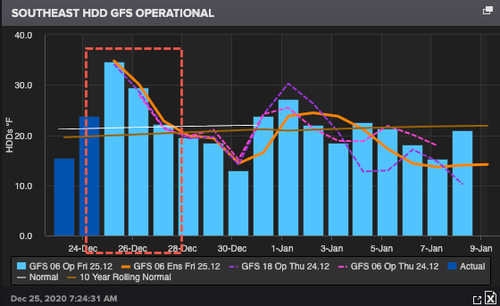 Besides falling iguanas, keep an eye on how far the 32F line dips into the state because it could spark freezes that hit citrus groves, stunning crop development that would result in production declines, and rising prices.