A few weeks ago, we reported on the nascent battle by corporations and industries to have their employees deemed "essential" by the CDC in order to secure priority access to vaccines.
What's more, even though many Americans believe it's morally reprehensible to fire someone for refusing to take a vaccine, companies are toying with the idea of making inoculation mandatory for all employees, purportedly to help bolster their chances of being given early access to the vaccine.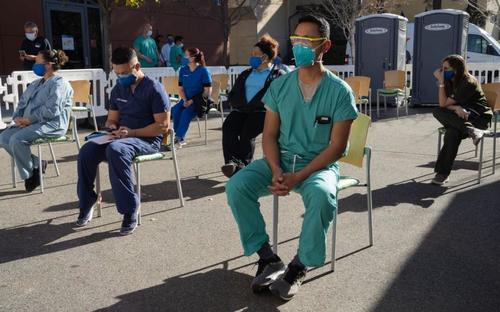 For better or worse, the posturing will soon come to an end, as the CDC's Advisory Committee on Immunization Practices is expected to release new guidelines regarding which industries have priority once states finish vaccinating health-care workers and residents of long-term care homes.
But whatever the committee decides, it's important to remember that those are only guidelines. Priorities will ultimately be determined by governors. Kansas Gov. Laura Kelly has promised to prioritize meatpacking plant workers; Nevada has pledged to give ride-sharing and taxi drivers early access.
Other states are being vague, perhaps deliberately, due to the demands from hundreds of special interest groups. Of course, companies bottom lines could hang in the balance.
"We're doing the largest vaccine rollout in American history at a time of a change of administration," said Jared Moskowitz, director of Florida's Division of Emergency Management, who declined to specify which industries and companies will be prioritized in his state. "We just have to be prepared and be flexible."
Sharing-economy firms like Uber and DoorDash are among a small group of companies that have sent letters to all 50 governors making the case that their drivers (who are contractors, not employees) should receive priority access. The North American Meat Institute, which lobbies on behalf of meat and poultry producers, argues that its employees should receive priority access because of the threat to the American food supply.
Carnival, the world's largest cruise company, said it's in "very preliminary discussions" to acquire vaccines for crew members, though it's not clear whether the company actually will receive priority access.
Already, according to Bloomberg, roughly 50K have been vaccinated in the US with the Pfizer vaccine.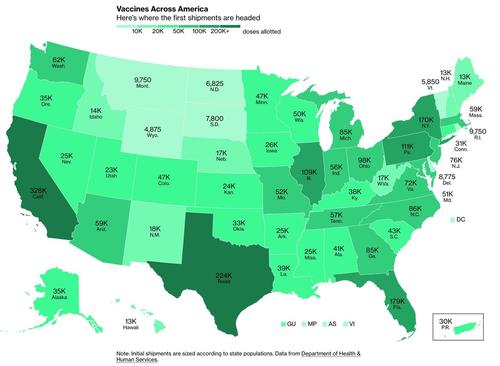 In a presentation from November, the CDC lists "essential workers" as those working in food and agriculture, transportation and education roles. But those categories are large and somewhat vague. Adults with high-risk medical conditions such as diabetes and heart conditions are also in the mix for prioritization.
Political leaders in the US, UK and elsewhere have insisted that forcing people to take vaccines won't be part of their rollout plans. But there are other ways to force people to accept the vaccine rather than making it legally mandatory.
If you can't go to work, and your kids can't go to school, without receiving the vaccine first, then can we as a society honestly say this is "voluntary?"