Chinese rescue teams are in the midst of planning an escape route to help free trapped gold miners in the country's Shandong province. 
The miners became trapped in the mine 10 days ago after an explosion. The rescue team has now drilled new holes and is preparing a passage to try and free the miners, according to Reuters.  
22 workers became trapped at the Hushan gold mine as a result of the blast on January 10th. Supplies have been delivered to 11 of the workers – one of whom is in a coma – in the interim.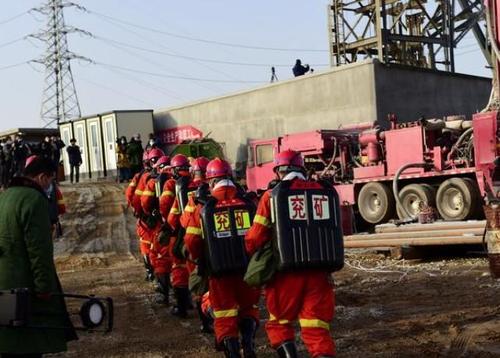 8 other workers are reported to be in "good health" while 2 are "unwell", according to the official newspaper of the province. Another worker is believed to be injured and the whereabouts of 10 of the miners remain unknown. 
So far, the country has deployed 16 professional rescue teams and dozens of medics to try and save the miners. More than 80 medical personnel are on standby, "including nutritionists, neurosurgeons, trauma specialists and psychologists," Reuters reported.
The miners were working at a depth of 600 meters during the explosion and an air ventilation shaft has been cleared to a depth of 350 meters. 
The new planned escape route entails drilling 10 channels with a 2.3 foot wide hole, which should be enough to lift the miners out of the mine. Rescuers said they are "in a race against time".