After on Thursday the Trump administration added China's top chipmaker, SMIC, as well as oil giant CNOOC to its rapidly growing blacklist of Chinese companies with deep ties to the PLA military (which is now being added to on a weekly bases), Beijing has blasted this and other proposed moves on the table like delisting Chinese companies from US stock exchanges as "clearly discriminatory".
"The U.S. should stop abusing national power and national security concepts to suppress foreign companies," Foreign Ministry spokesperson Hua Chunying said Friday.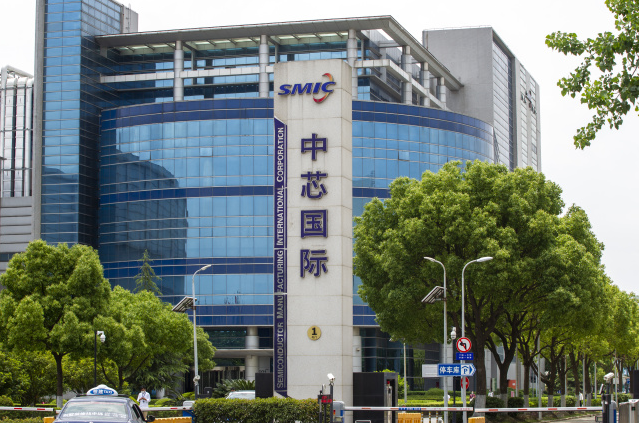 Shanghai-based SMIC says it firmly rejects the decision and allegations, calling it a "fundamental misunderstanding by the US administration of the end-uses of its business and technology" according to Reuters.
China National Offshore Oil Corp (CNOOC) for its part issued a statement saying it is "shocked and regretful" at being added to the US list which now stands at 35 blacklisted companies. It further slammed the "false and inaccurate information" being put out by the US administration.
The US Commerce Department began scrutinizing SMIC in particular long ago, given that in September it began warning American companies they must obtain a license before transferring goods to the Chinese firm due to an "unacceptable risk" that any equipment or services could be used for military purposes, as Reuters notes.
According to the latest update of the list, here were the four added Thursday, alleged to either be owned or secretly controlled outright by the People's Liberation Army:
Semiconductor Manufacturing International Corp.
China National Offshore Oil Corp.
China Construction Technology Co. Ltd.
China International Engineering Consulting Corp.
The White House is clearly following through on its promise and threat to hammer China right up until inauguration day. "Trump's measures will box Biden in," Shi Yinhong, director of the Center on American Studies at Renmin University of China told Bloomberg of Trump's pressure campaign this week.
Impact on Chinese and Hong Kong stocks were mixed:
Hong Kong stocks ended the week lower after the Trump administration added four more Chinese companies, including SMIC and CNOOC, to a blacklist on Thursday. China stocks, on the other hand, were in a "soft bull cycle" and recorded a third week of gains.

The Hang Seng Index rose 0.4 per cent to 26,835.92 on Friday, but fell 0.2 per cent for the whole week. The Shanghai Composite Index rose by 0.07 per cent to 3,444.58, gaining 1.1 per cent for the whole week. The gauge has now risen for three continuous weeks.
"It's a constant escalation. The starting point for negotiations keeps rising. It's unlikely for the U.S. side to return to a time before decoupling," Yinhong underscored.