Although China hasn't reported any numbers related to its internal plans to vaccinate its population (which, at 1.4BN, won't exactly be a walk in the park), there have been reports claiming Beijing has already vaccinated at least 1MM people as part of its "emergency" vaccination plans.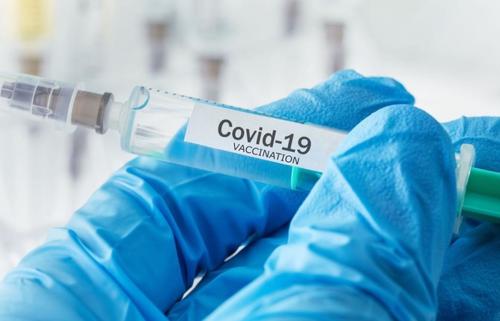 Meanwhile, in China, the CCP will focus first on vaccinating health-care workers – or at least those who haven't already been infected or vaccinated (anybody who tries refusing the vaccine in China, well, good luck) – before moving on to other high-risk industries. But in terms of numbers, China plans to inoculate 50 million people with two experimental jabs before February's Lunar New Year holiday season, leading up to vaccinations for the broader public by spring, people familiar with the matter said.
That's even faster than the forecasts published by Goldman Sachs and other Wall Street banks.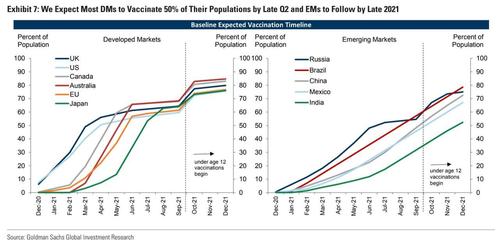 Chinese health officials have discussed rolling out vaccinations in two batches before Jan. 15 and Feb. 5 in a conference call earlier this week, according to WSJ's anonymous sources.
Officials from the National Health Commission held a call with local municipal officials on Tuesday, ordering them to start implementing plans for mass vaccinations. China expects to produce about 600MM doses by the end of the year, most of which will likely be exported, according to WSJ (not exactly a vote of confidence in SinoVac).
Of course, China has agreements with drug companies, even as its homemade drugs are being doled out to even poorer countries.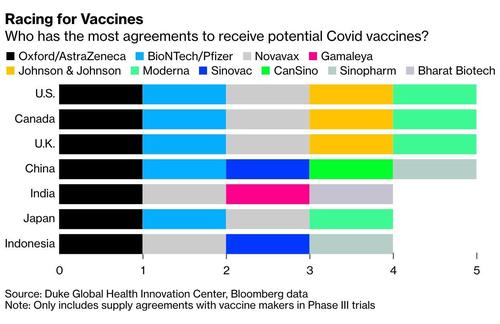 Still, in China, authorities are reviewing clinical data for the homegrown vaccines and close to approving them for use by the Chinese public, health officials and industry experts said.
The 100 million doses to be doled out in the coming weeks are part of the country's emergency plan, because they would only be administered to people considered to be at high risk of infection, according to one person close to the matter. At two doses per person, the vaccinations would cover 50 million recipients.
The central province of Sichuan said this month that it has already received more than 100K doses of Chinese vaccines, and that it plans to inoculate more than 2MM people by the end of the year, according to its official Weibo social messaging account and a statement on its website. Central Hunan province plans to begin emergency vaccinations as early as the end of this year, the government said in a statement online.