Authored by Steve Watson via Summit News,
A study by leading education focused think tank Civitas has found that free speech at the world's leading universities is being eroded at an alarming rate owing to the rise of "cancel culture".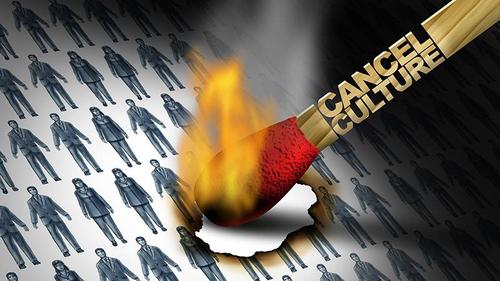 The study found that within the past three years, more than 68 per cent of universities in the UK have seen free speech severely restricted, with academics unable to meaningfully discuss the nuances of issues such as race and gender.
The report notes that universities including Oxford, Cambridge and St Andrews, three of the world's premiere institutions are among those that have fallen into a "red" category for free speech following instances of "no platforming" of scheduled speakers.
The study warns that the situation has gotten so severe that it requires government legislation to stop campus censorship at 48 universities, the equivalent of at least 35 per cent of institutions.
Civitas noted that a further 70 institutions, over half, placed into a "amber category", have experienced restrictions on freedom of expression that should be looked into by university watchdog The Office for Students.
Researchers noted that freedom of speech "could be curbed by perceived transphobic episodes" in an alarming number of institutions, and that a "cancel culture" of open letters and or petitions from "external pressure groups" is eroding free speech.
Lead researcher Jim McConalogue noted "Our findings suggest that 86 per cent of universities faced either severe or moderate free speech restrictions which need to be addressed."
"The fundamental issue must be dealt with because students and academics find themselves in educational institutions in which they cannot speak freely of the leading subjects of their day including on race, gender, the outcomes of elections, their views on religion, or on discrimination itself for fear of judgements that lead to eventual penalty or censorship," McConalogue explained.
A previous Civitas report, published last month, found that "The racialisation of campus relations is driving a wedge between students and undermines any sense of our common humanity".
The report also noted that there is no statistical evidence that 'ethnicity' determines the educational attainment of higher education students:
'The Racialisation of Campus Relations' is available to read for free https://t.co/QALTERkiTk

— Civitas think tank (@Civitas_UK) November 20, 2020
'University leaders should be given anti-racist training on 'white privilege', new guidance says'

What a load of rubbish.

I wrote yesterday about a new @Civitas_UK report on the problem with universities racialising students and treating them as a colour not as individuals. https://t.co/UMuPVTO6Ex

— Joanna Williams (@jowilliams293) November 24, 2020
The latest Civitas study was undertaken before another prominent incident at Cambridge University, with dons rejecting 'authoritarian guidelines' from the university that decreed opinions should be "respectful of the diverse identities of others".
Academics instead said they will promote 'tolerance' of differing opinions, and are backing amendments to make it more difficult for public speakers to be 'no-platformed' based on their beliefs and opinions.
In one particular incident, some students at Clare College, Cambridge, attempted to get a city councillor (who is also a porter at the college) fired for refusing to support a pro-trans motion.
The decimation of free speech at universities has become so severe that the Education Secretary Gavin Williamson announced earlier this year that stamping out 'no platforming' was a top priority.
Williamson has warned that legislation for new laws against censorship will have to be introduced if the trend continues.