The same brokerages that have been notorious for freezing up and locking people out of their accounts during points of volatility over the last year now claim they are ready and well positioned for post-election volatility in markets. 
We'll believe it when we see it…
Exchanges have also said they "have spent months planning" for dealing with volatility that may arise as a result of the outcome of the election, according to Reuters. With just 6 days left until the election, we are about to find out if they are bluffing or not. 
In addition to brokerages like Robinhood and TD Ameritrade freezing out customers during the volatility induced by the Covid-19 pandemic earlier this year, exchanges like Euronext and the Tokyo Stock Exchange also suffered outages. New Zealand's stock exchange was hit by cyberattacks in August and in July, a Deutsche exchange was similarly compromised.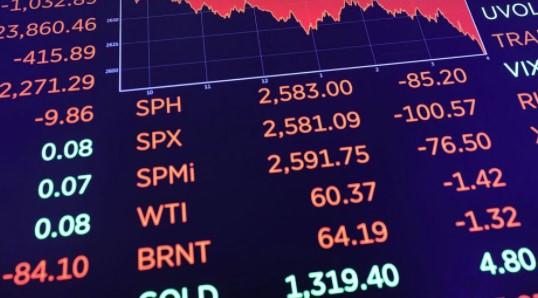 Kevin Kennedy, head of U.S. options at Nasdaq Inc., commented: "This thing could take days, weeks, months, so we embarked on a journey of increasing our capacity by multiple times."
NASDAQ reportedly started shoring up its exchange after the volatility in March put everybody on notice that it could be an issue. NASDAQ saw its volume of trades increase by 2.5x from their 2019 peaks in March. Options markets saw volumes triple – and just think – this was before Softbank was manipulating the NASDAQ via the options market.
CBOE also says it is taking preparations, including increasing the size of its Chicago based trading floor for additional brokers and market makers: "This was done to ensure adequate liquidity and broker coverage in anticipation of potential expanded volumes and volatility around the election." 
And while the CBOE and NASDAQ held up mostly well during March, brokerages like Ameritrade and Robinhood – well…didn't.
During the pandemic volatility, Ameritrade's website was often slow and many times unusable until the market had been open for an hour or two each morning.
"We're lining up all available client service resources to be available to assist on the phones. In addition, we are communicating with clients about our election-related education and commentary," Ameritrade, which is now Schwab, commented.
Robinhood – the startup brokerage that has helped "gamify" the stock market via its app went down on numerous occasions during the first and second quarter of 2020, inciting outrage from its users who couldn't trade or have access to their funds at arguably one of the most crucial points in the trading year. 
Robinhood commented: "This year, our engineering teams have worked diligently to further harden our infrastructure, improve reliability, and increase capacity."
We'll see how well that statement holds up on November 4.