In keeping with the rich getting richer narrative that has washed over the street for most of 2020 (all it took was unlimited QE, who would have thought?), Brevan Howard is the latest fund to report a record year despite a global pandemic and the ensuing recession. The firm's main fund had its best year in its existence – nearly 2 decades – rising 27.4% in 2020.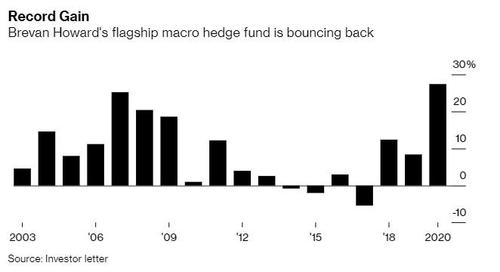 The rise "compares with a 3.4% average return for macro hedge funds through November", according to Bloomberg. The returns put the master fund in the top 20 funds of 2020, according to HSBC's Hedge Weekly review.
At the end of the year, the firm's master fund had $4.3 billion under management. Tailwinds in 2020 came from bets on interest rates, option trading in equity and credit indexes and from oil. 
Prior to 2020, the fund had posted stale returns and saw its AUM shrink by more than 80% from its peak in 2013. Clients are now turning back to the fund, Bloomberg reports, and its total assets under management stand at $11.4 billion, up from $6.4 billion just two years ago. 
The firm also saw a rebound thanks to a hedge fund managed by principal Alan Howard, who we reported back in October had taken in $500 million in fresh new capital.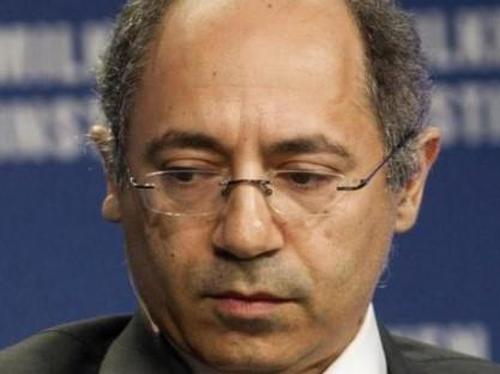 Howard's AH Master Fund started in 2017 and makes "riskier bets" in order to achieve higher returns. Howard invests his own money in the fund, but the details of its positioning are kept "top secret", according to Bloomberg. "Howard is currently in talks with investors and will reportedly take in new money until January of next year," we reported then.
For context, here is how Brevan Howard stacks up against the Top & Bottom 20 funds of 2020. Topping the list for 2020 was Glenernie Capital's Long Short fund, which rose 77.68%. Notable names like Pershing Square (+51.49%) and Odey's Absolutely Return Fund (+37.33%) also made the list.
The bottom of the list included two Renaissance funds, which fell 33.58% and 22.62%, and was "led" by Alken's Capital One fund which fell 48.94%.