While stocks are creaking on the back of continued weakness in the tech sector, the energy complex is having a great day as Brent crude rises above $50 for the first time since March.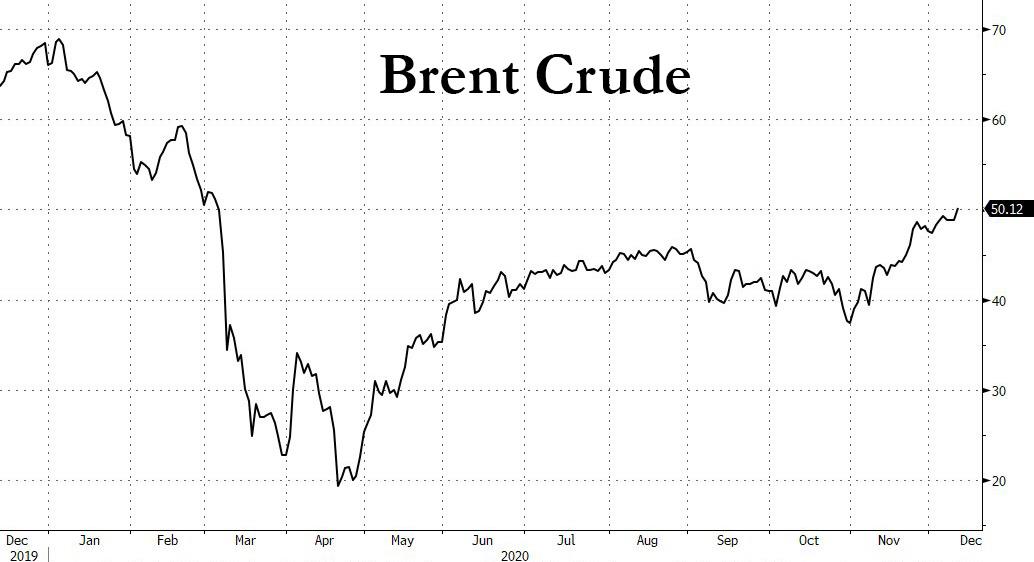 While there is no immediately catalyst, Bloomberg cites strong demand from Asia as the major driver for today's strong commodity market. As a reminder, earlier this week we reported that "China Is Snapping Up Most Of The World's "Missing" Barrels Of Oil" in which we cited from an Oxfored Institute report that Chinese imports in the year-to-October averaged 11.09 mb/d, rising from 2019 levels by over 1 mb/d and maintaining their 2019 growth rates. According to the OIES report, "this is astounding given that economic activity has been considerably weaker and runs have averaged 13.3 mb/d in the first ten months of 2020, growing by an impressive 0.47 mb/d, but still lower than the 0.82 mb/d increment seen over the same period last year."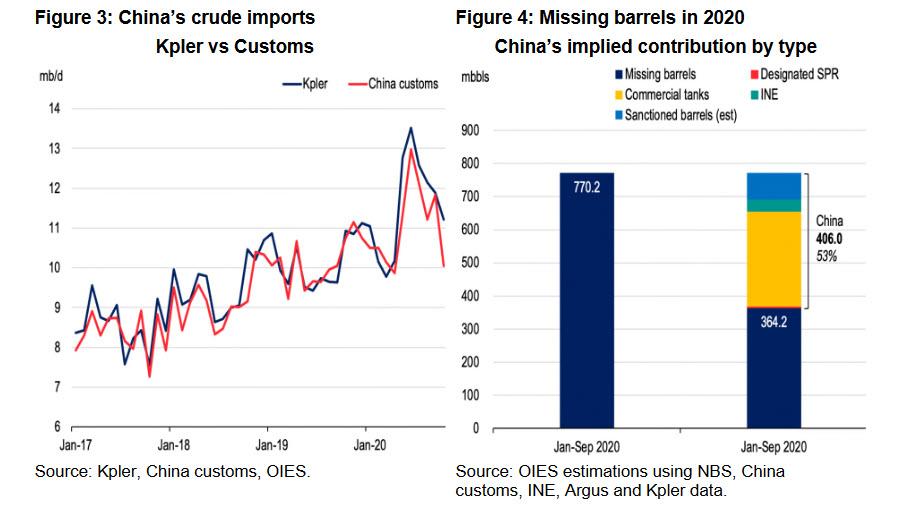 In short, China has been ravenously buying up all the available oil, and storing it across its nationwide storage infrastructure.
Curiously, today's spike comes in the aftermath to the slide in oil yesterday after the DOE disclosed a massive build in U.S. crude inventories. Even more confusing, the surge in oil – a reflation commodity – comes after jobless claims surged this morning as the impact of further restrictions showed up in the numbers.