As if Friday afternoon's new of the Fed allowing the banks to resume buybacks wasn't good enough for news for many working at Goldman Sachs, those in the trading division will be especially chuffed this holiday season – as the company plans on boosting bonuses for the division by up to 20%. 
The bonuses are a result of a 49% rise in revenue for the division, according to Bloomberg. Some niche areas of trading, like fixed income, "could expect much bigger payouts", the report notes, as Goldman seeks to prevent its key traders from moving to rivals like Citadel and Point 72.
Bonuses will be contingent upon how the firm handles "any setbacks" over the last few weeks of the year – but given the Fed news on Friday, and Goldman's subsequent announcement that it would immediately restart buybacks – it looks like it could be smooth sailing into 2021 for the sector.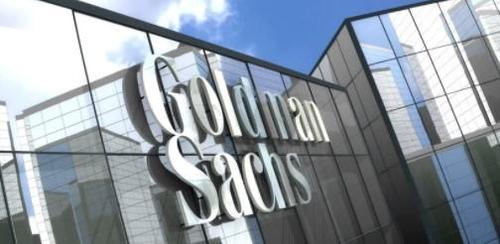 Traders who were able to navigate the volatility associated with Covid during the year are more likely to earn fatter bonuses than those who worked in sales, maintaining client relationships. Goldman believes its success in trading will continue past 2020 and past what is looking increasingly like a one-off sell off in the market, spurred by the pandemic. 
JP Morgan is also boosting bonuses for sales and trading workers by 15% to 20%, Bloomberg noted.
Recall, Friday after hours, we reported that the Fed had released details of its stress test and said it would allow banks to restart share buybacks but that it would, at least in the first quarter, restrict the amount. It also said it would continue to restrict dividend payouts.
According to the Fed, the results of the December stress test suggest that, in the aggregate, the 33 firms would experience substantial losses and lower revenues under the hypothetical recessions but could continue lending to creditworthy businesses and households. This is due, in  large part, to the substantial buildup of capital since the 2007–09 financial crisis and more than a doubling of loan-loss reserves during the first half of 2020. In aggregate, capital ratios remain well above their required minimum levels throughout the projection horizon under both scenarios.
JPMorgan immediately announced it would maintain its dividend and buy back $30 billion in shares. Goldman Sachs also said it intends to resume share repurchases next quarter, based on the results and guidance from the Federal Reserve. Expect the rest of the banks to follow…