For a few brief moments today, stocks rallied to record highs and all was fixed in the world as leaked "scoops" suggested Mitch McConnell was readying a $900bn COVID Relief Bill that might just work… but then that was dismissed and algos refocused on disappointing vaccine headlines once again…
1154ET SOME STATES' COVID VACCINE ESTIMATES USED OUTDATED FIGURES, STATE FIGURES ASSUMED MORE PFIZER SHOTS WOULD BE AVAILABLE" HHS

1200ET McConnell re-evaluating liability protection, to announce $900bn bill at 3pm

1215ET McConnell will not be announcing bill at 3pm
"You shall not pass" the bill…
Here's what that looked like in markets. Nasdaq held gains while Dow and S&P were red with Small Caps trying hard to eke out some gains…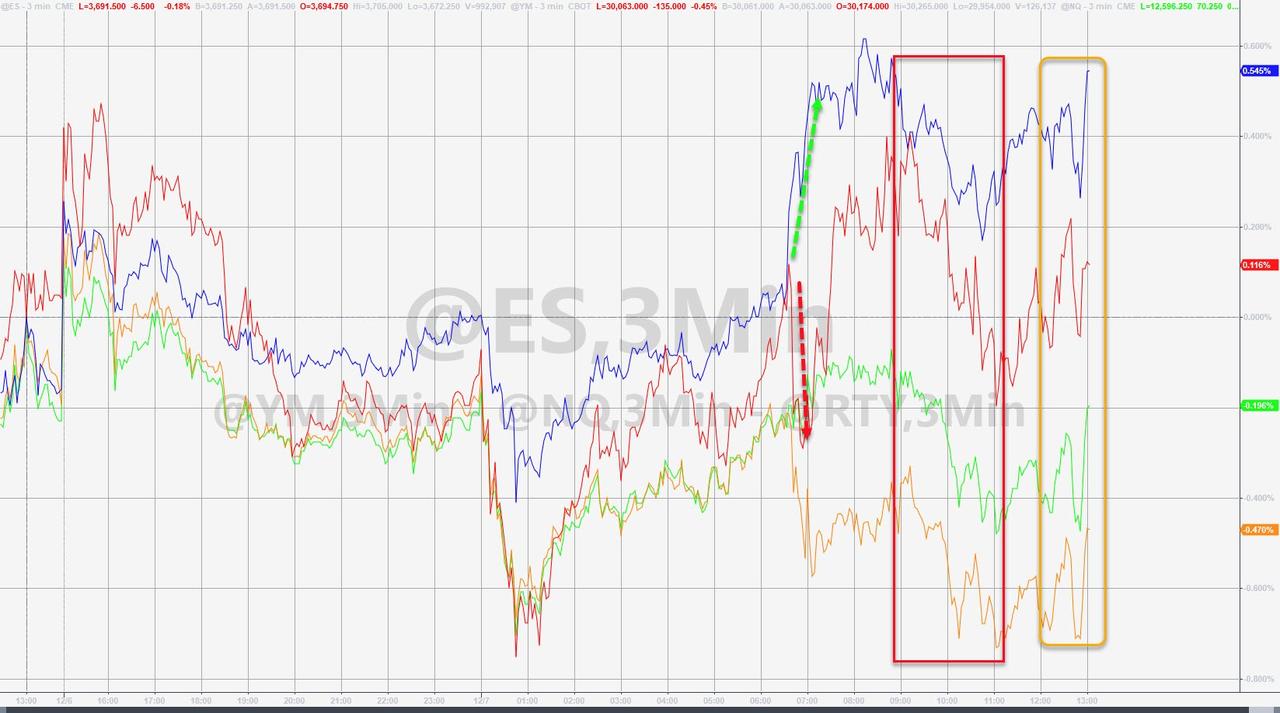 The Dow battled for 30k in the afternoon before the late-day buying-panic hit…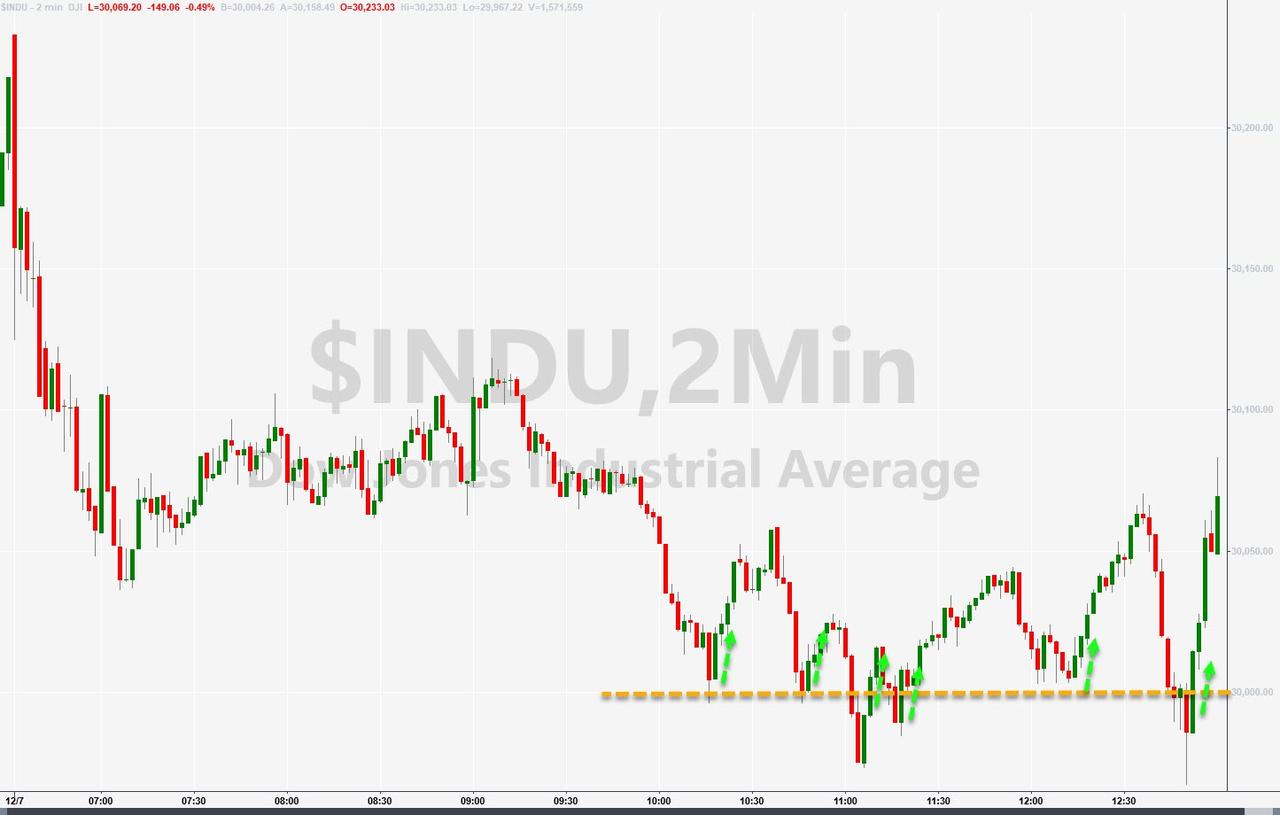 After their recent magnificent squeeze higher, Energy stocks were clubbed like a baby seal today as health officials warned of the darkest winter in the history of dark winters (or some such scary bullshit)…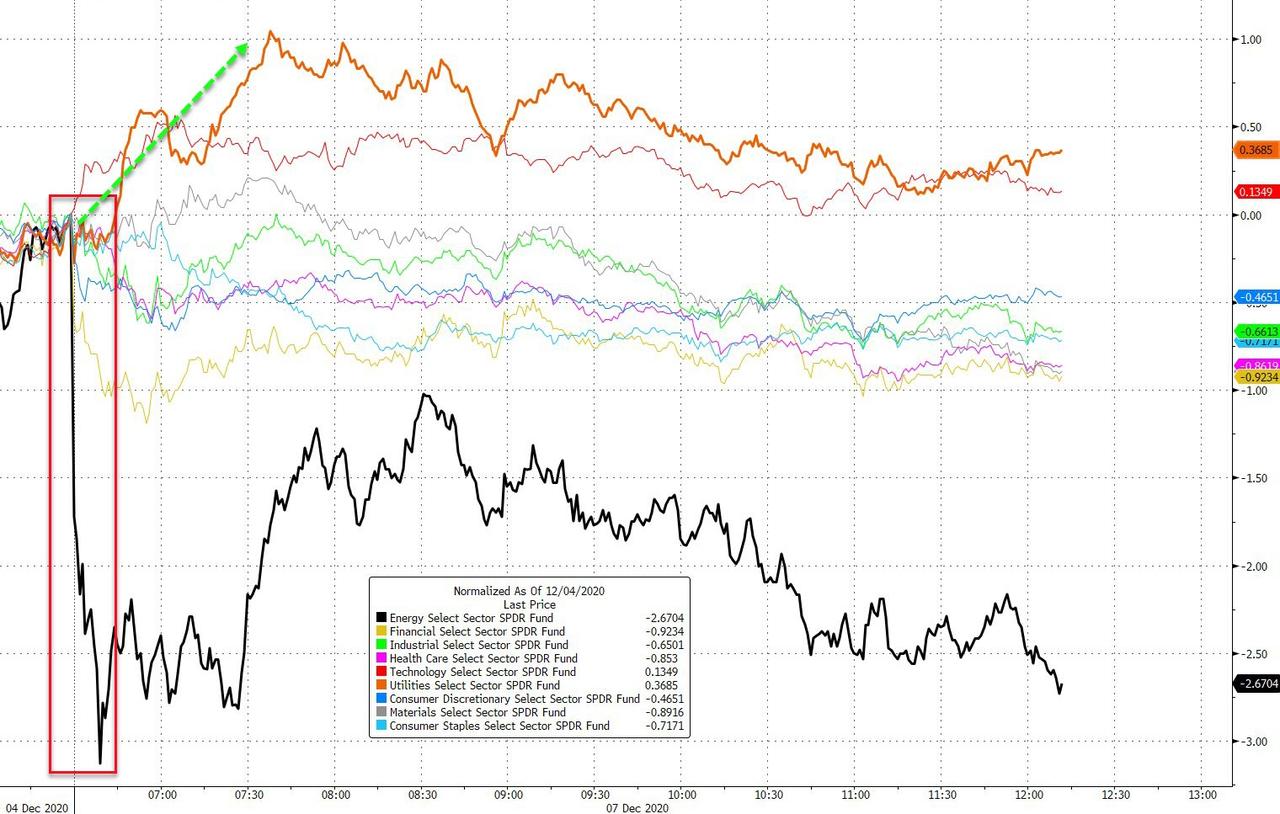 Source: Bloomberg
Bonds were bid on the day…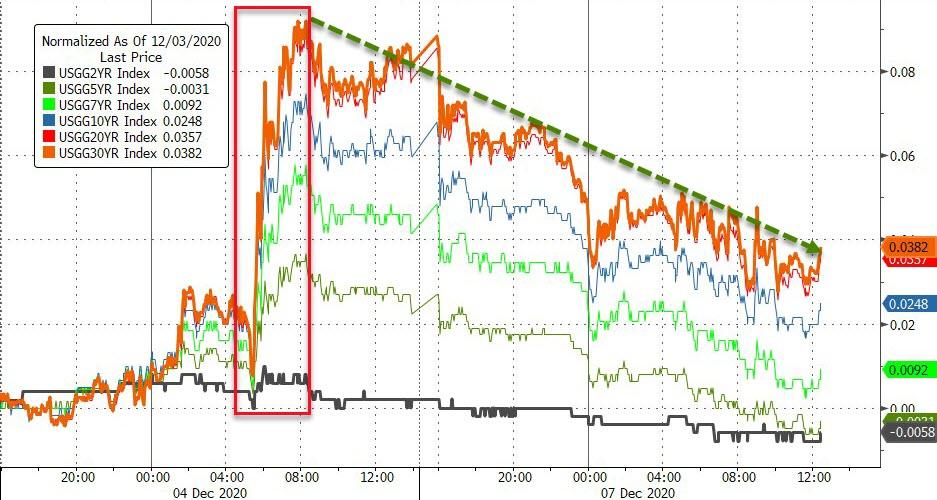 Source: Bloomberg
With 10Y yields erasing the post-Payrolls spike from Friday…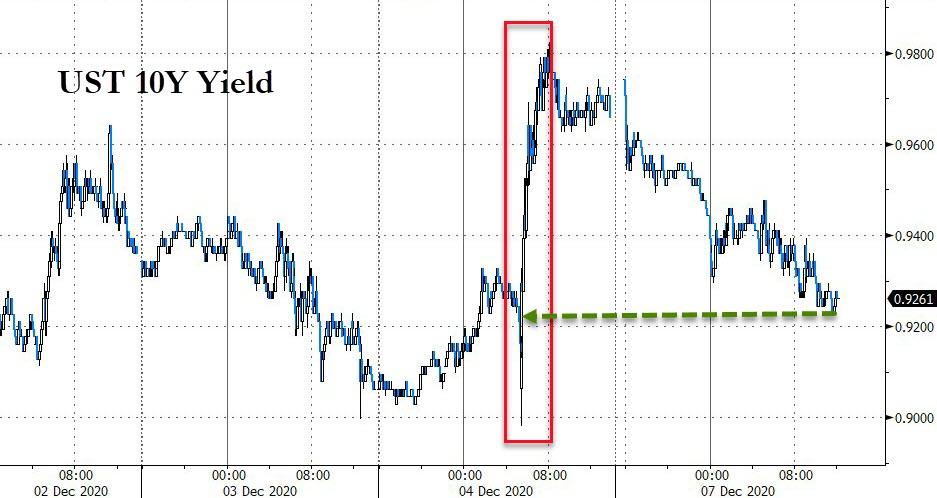 Source: Bloomberg
And 30Y Yields appear to have topped out at a key level once again…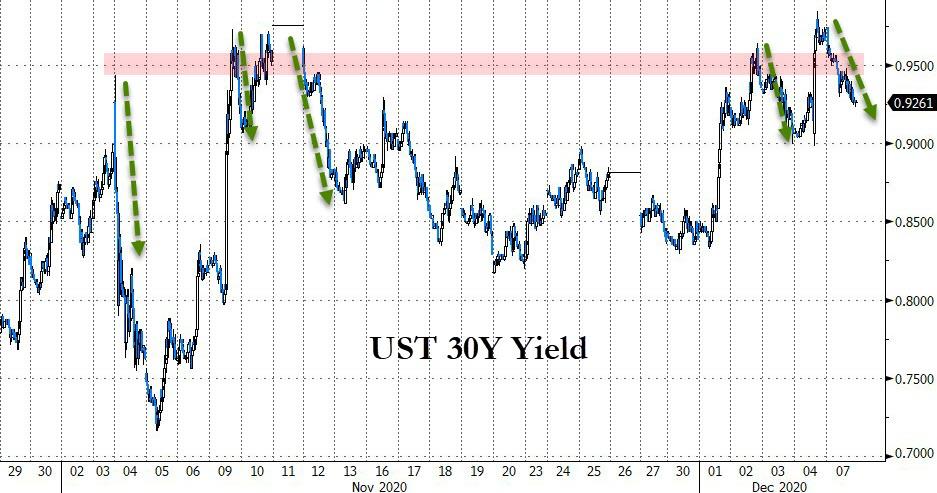 Source: Bloomberg
The dollar ended the day modestly higher but well off its overnight highs (seemingly seeing a bid during the Asian market session and offered during Europe's)…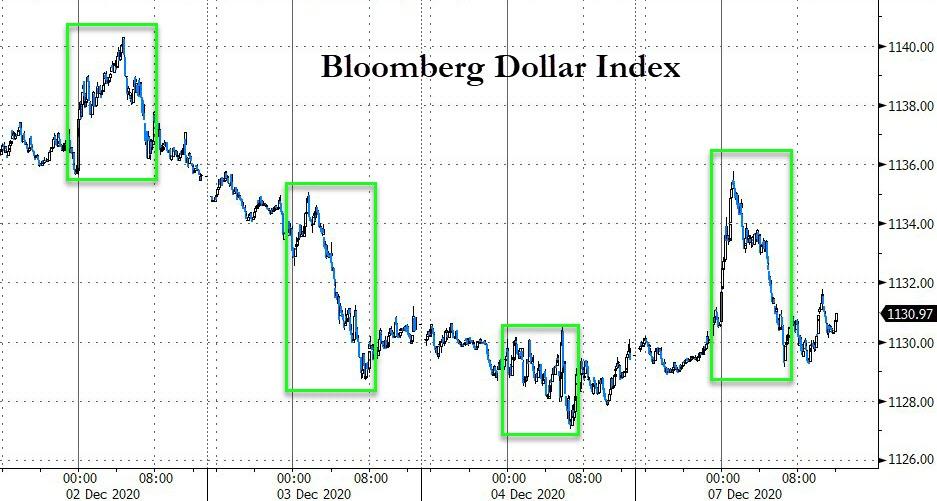 Source: Bloomberg
Cable was active all day on Brexit deal headlines but ended near the highs of the day…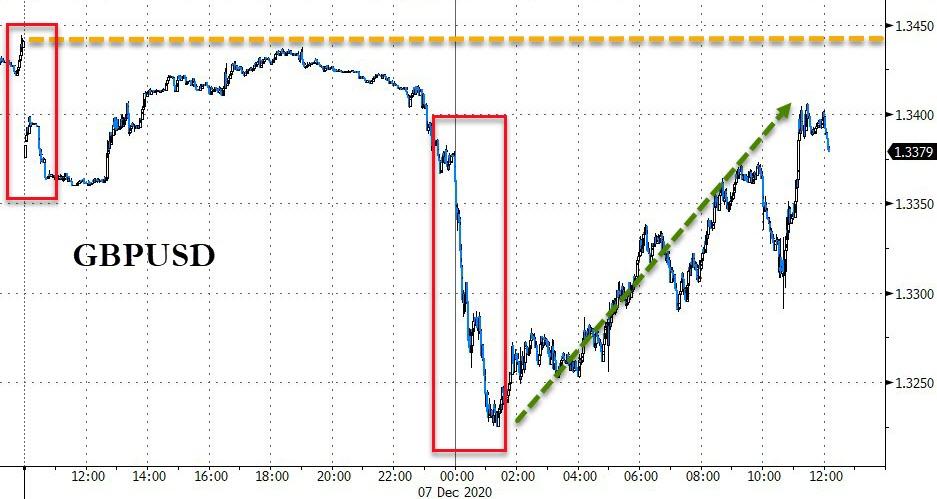 Source: Bloomberg
Bitcoin dipped back below $19,000 today…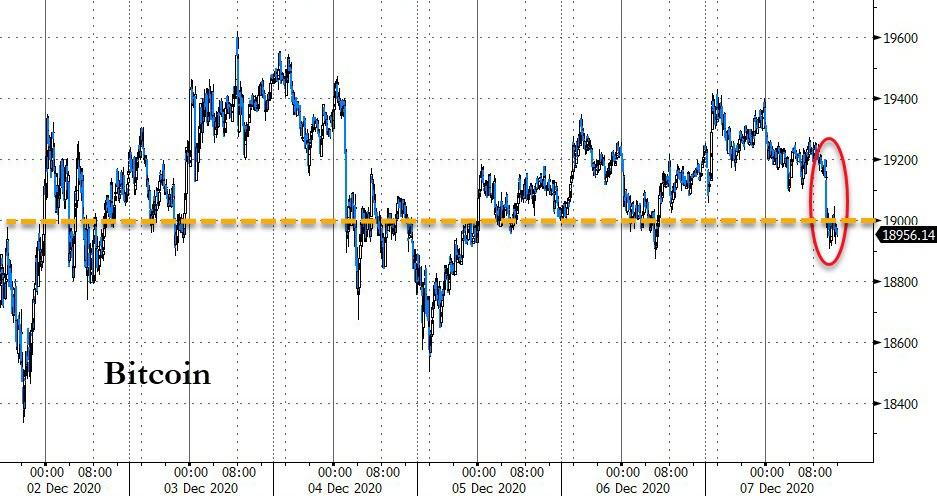 Source: Bloomberg
Oil prices saw two big moves intraday but ended lower with WTI back below $46…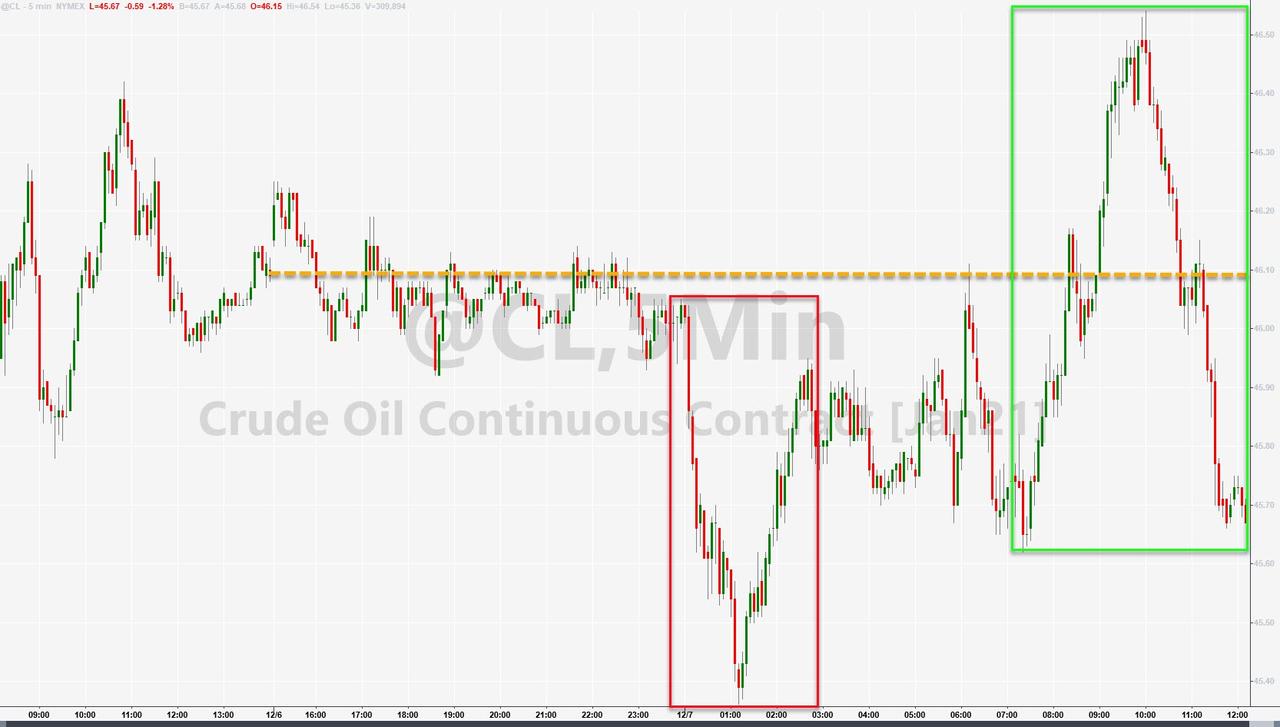 Gold and Silver outperformed today…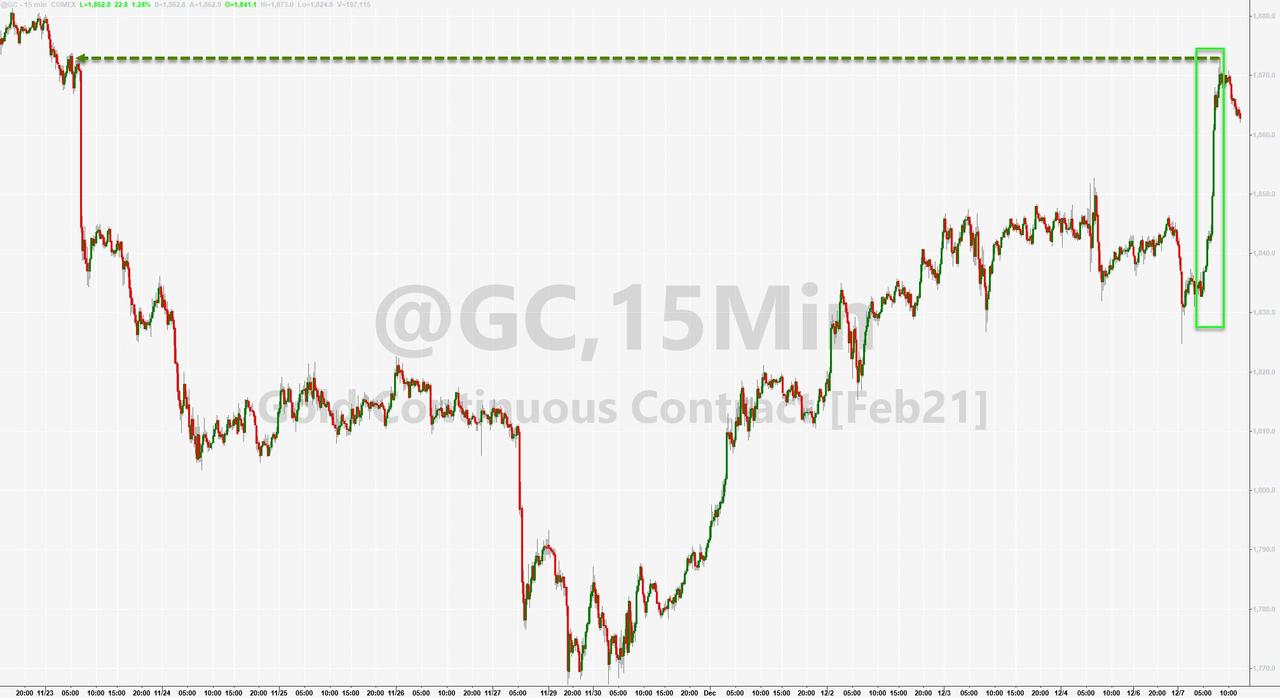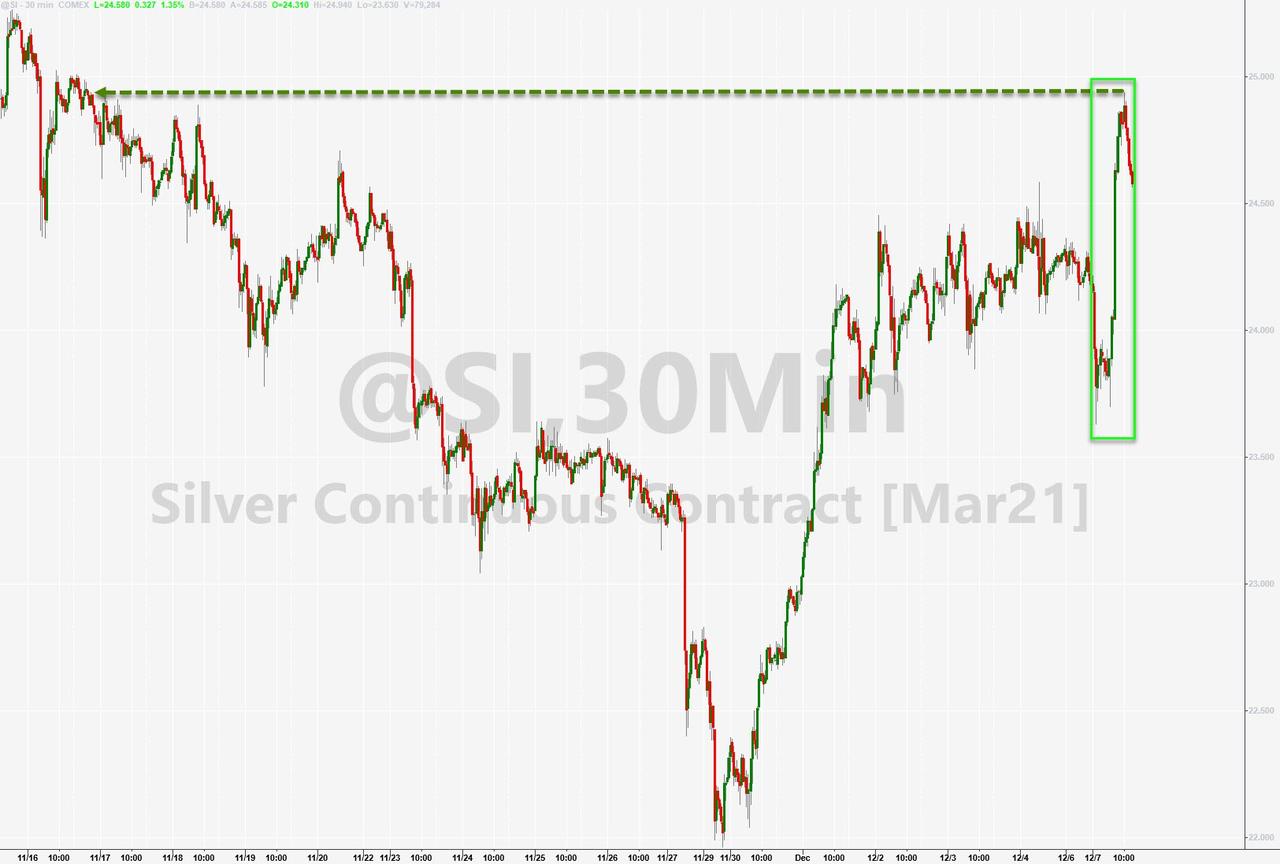 Bouncing off their 200DMA and 50DMA respectively…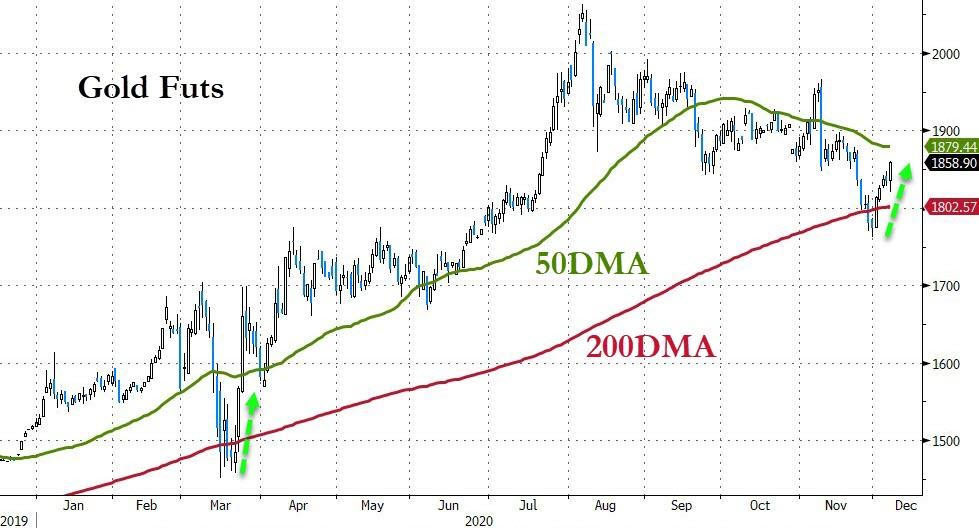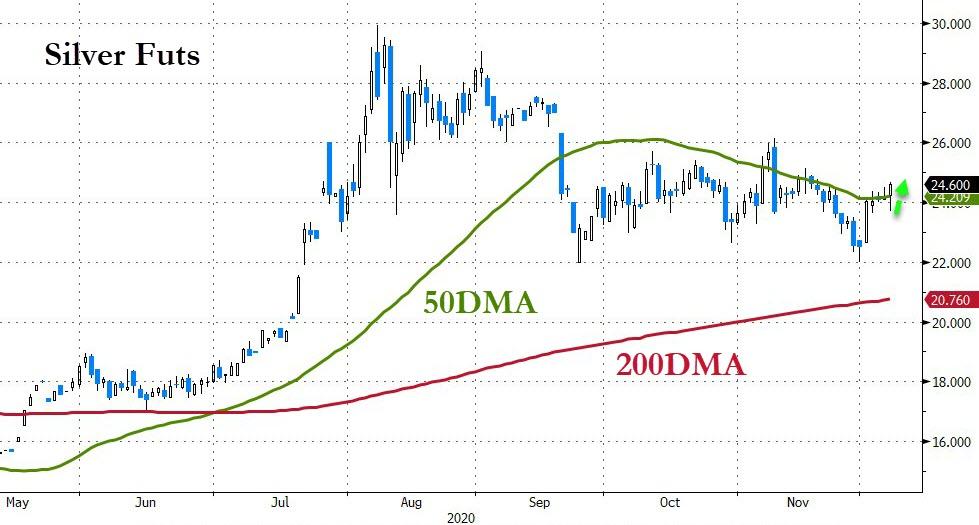 Source: Bloomberg
Finally, this is probably nothing…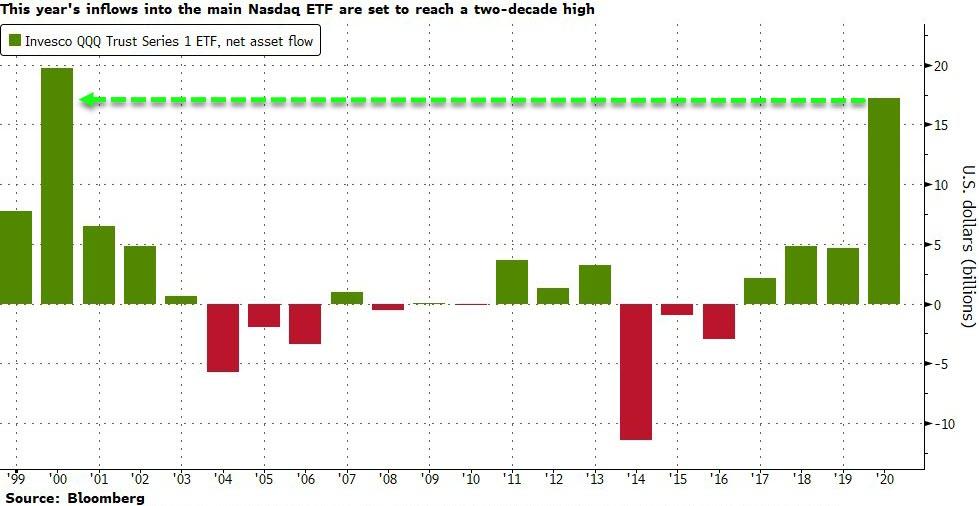 Source: Bloomberg
As Bloomberg's Jan-Patrick Barnert writes, with an eye-watering 43% rally this year, the Nasdaq 100 Index is among the world's best-performing gauges amid the pandemic. During the period, investors have poured more money into the largest exchange-traded fund tracking the index than in any year since the height of the dotcom era. The Invesco QQQ Trust Series 1 ETF has logged $17.2 billion of net inflows to date, not far off the $19.7 billion record set in 2000.
Still, at least they are buying some protection after those massive gains… oh wait!?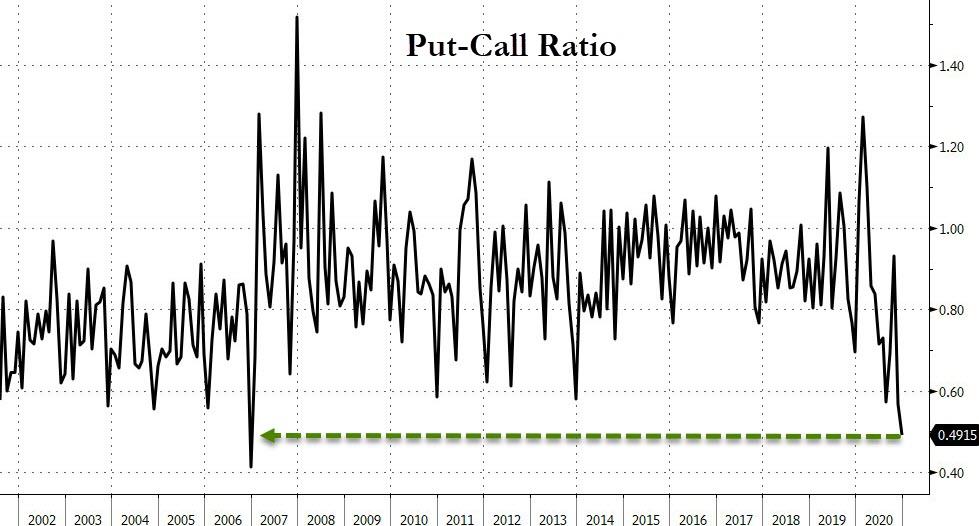 Source: Bloomberg
What could go wrong?