While the virus-pandemic has crushed the commercial real estate industry, such as hotels and shopping malls, Brookfield Asset Management is making a multi-billion bet in a life-sciences real estate portfolio located in Cambridge, Massachusetts.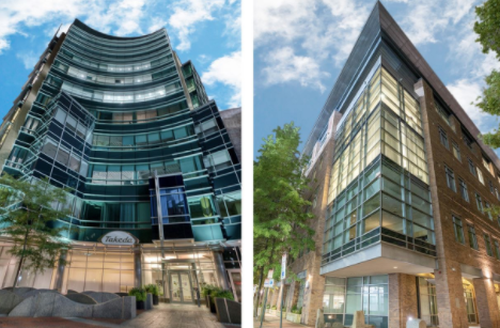 The 2.3-million-square-foot portfolio of lab facilities situated around the Massachusetts Institute of Technology is the latest sign of growing interest in life-sciences real estate, reported WSJ.
"This transaction illustrates Blackstone's continued conviction in the life sciences space both broadly and within real estate, investing in best-in-class assets located adjacent to top-tier research and education institutions," said Nadeem Meghji, the firm's real estate head for the Americas, who was quoted by Blomberg. 
Blackstone is the world's largest alternative asset manager. The firm is nearing an acquisition of two other life-science facilities in the Cambridge-Boston area for $1 billion.
"You can't create a new drug from your living room or kitchen. You need to be in physical lab space," Meghji told WSJ.

"The pandemic has only amplified the need for vital drug discovery and shined a light on the importance of innovation in life sciences," he continued. 
WSJ notes that Blackstone's deals in Cambridge still exhibits risk as "strong demand for life-sciences space this year has driven up prices to near peak levels. There is also the danger of new supply saturating the market." 
The firm has made increasing bets on life-science facilities in the last couple of years. It raised $5 billion for a life-sciences private fund in August. 
"This is a very long-term trend for us that will persist far beyond the end of the pandemic," Meghji said.
As one segment of the commercial real estate market deflates, another inflates, that is life-sciences.