Not every stocks grows to the sky like Tesla (which just hit $835 after hours)…
In 2016, Sarepta Therapeutics suffered a catastrophic 50%-plus plunge after the FDA voted that SRPT's muscular dystrophy drug was not effective…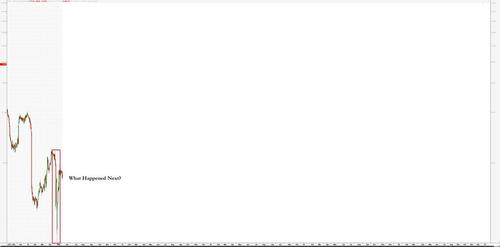 What happened next? Well it exploded higher of course…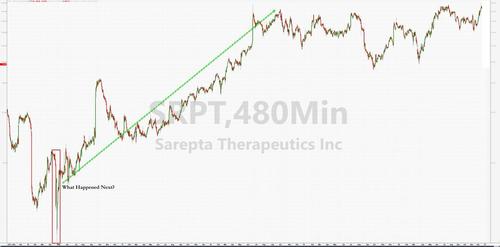 And now, in 2021, the hedge-fund-hotel has done it again, collapsing over 50% after hours following reports that a key study from the industry leader missed lofty investor expectations.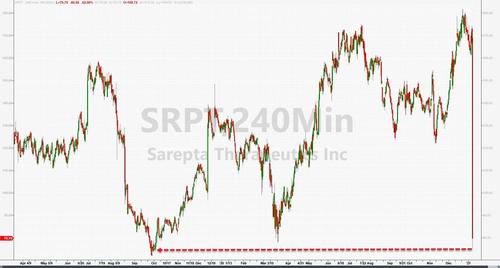 Bloomberg reports that by one key measure, results from the company's highly-anticipated trial for its gene therapy as a one-time treatment for the rare disorder Duchenne muscular dystrophy failed to show benefits compared to a placebo.
(Log Scale)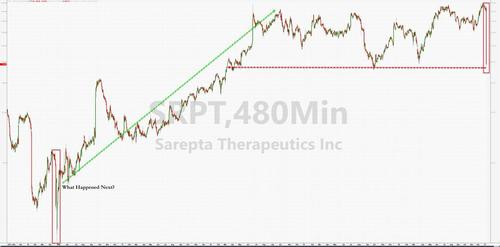 Investors caught up in this malarkey may want to address questions to Baird analyst Brian Skorney who just added the stock to the bank's "Fresh Pick" list.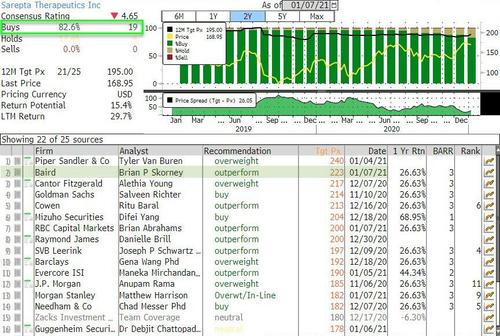 He, of course, was not alone as Analysts had piled on praise for Sarepta and its gene therapy platform in the weeks leading up to Thursday's data.