Joe Biden just confirmed that President Trump has forever altered the American foreign policy framework – once dominated by a pro-free trade bipartisan consensus closely guarded by the deep state – by confirming that he will not immediately move to scrap the 'Phase 1' trade deal or – and this is critical – move to remove the controversial tariffs imposed by Trump, according to a report in the New York Times.
In an interview with – who else? – NYT columnist Thomas Friedman, Biden discussed how his administration will approach foreign policy, though Biden insisted his top priority was getting a generous stimulus package through Congress, something he is hoping will be accomplished before inauguration day.
Earlier this week, Reuters reported that Trump would take more steps to box Biden into hardline positions on Beijing, backed by growing anti-China sentiment in Congress. On Wednesday, the House is reportedly planning to vote on measures that, if implemented, would force Chinese companies to de-list from US exchanges unless they agree to strict auditing standards.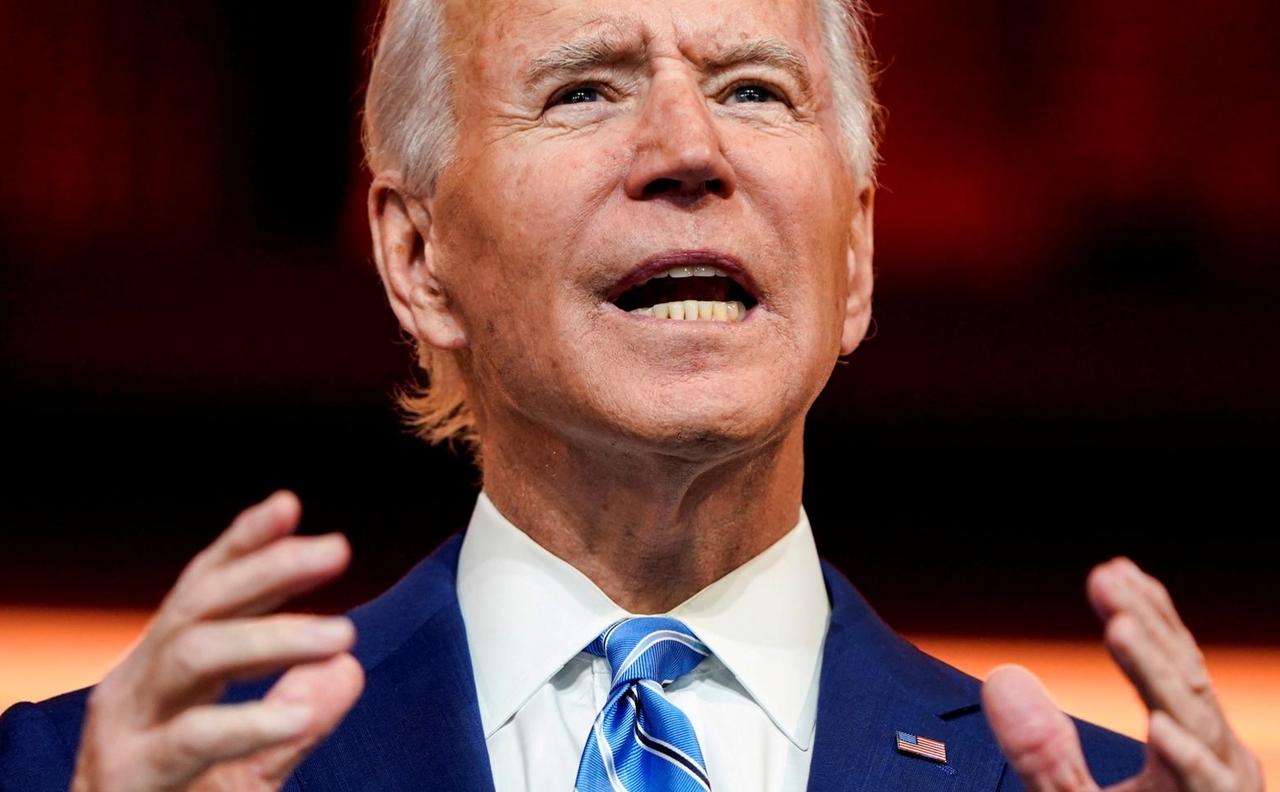 Biden also confirmed that he would follow in Trump's footsteps by arguing that he would pursue policies targeting China's "abusive practices," such as "stealing intellectual property, dumping products, illegal subsidies to corporations" and forcing "tech transfers" from US companies to Chinese counterparts – essentially a list of the Trump Administration's top priorities from the trade war.
"I'm not going to make any immediate moves, and the same applies to the tariffs. I'm not going to prejudice my options," Biden said.
Biden was decidedly not shy about repeating Trump's "America First" slogan. "I want to make sure we're going to fight like hell by investing in America first," Biden said.
Maybe he's finally starting to realize that "build back better" just doesn't have the same ring to it as "Make America Great Again."
At any rate, Bloomberg noted in its summary of the NYT report that Biden's decision signals that a "rapid reset" of relations with China doesn't look likely.
To be sure, Biden, being a creature of Washington, is pursuing a more 'respectful' approach that will involve building 'consensus' with American allies. But after four years of Trump, Biden might actually succeed in finding some cooperation as the world grows concerned with President Xi's hardball tactics, like waging an economic war with Australia and essentially kidnapping two Canadian businessmen in retaliation for the arrest of a Huawei executive.
In an effort to try and show that China is a "priority" for his administration, the FT reported that Biden is mulling reporting an "Asia Czar" who will be responsible for coordinating American's foreign policy in the region and ensuring that America and its allies stay "on the same page".
Experts who commented on the prospect offered mixed feedback, with some arguing that this could merely create "one more stop on the inter-agency bus route" that would slow decisions. FT added that Biden is set to include one notable China Hawk – Ely Ratner, his former deputy national security adviser – in a senior role in the administration.