A week out from Joe Biden entering the White House, few countries are on edge more than Turkey. Despite US-Turkey relations generally deteriorating over the past years, especially over the Russian S-400 issue and blocked F-35 sales, it was widely perceived that Erdogan and Trump had a 'special relationship' which never allowed things to get to breaking point. This is likely why the administration never pulled the trigger on significant sanctions targeting Turkey over the S-400 issue.
Biden, however, has vowed to 'stand up' to Erdogan, and already it appears the Turkish president is being left out in the cold, as he's being reportedly snubbed by the Biden camp. "With just seven days until Joe Biden assumes office, the US president-elect is yet to respond to Turkish President Recep Tayyip Erdogan's offer of a phone call, an unusual snub for a powerful Nato ally," Middle East Eye reports Thursday.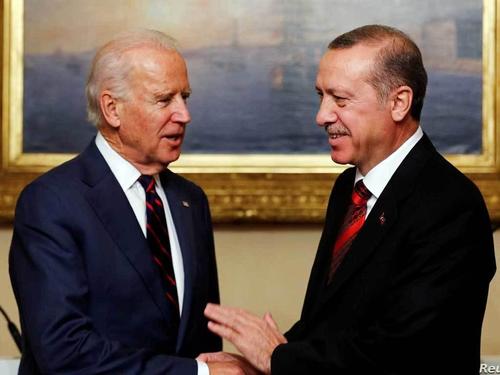 "Three people familiar with the issue told Middle East Eye that Erdogan's office requested a call with Biden last month, but weeks later no conversation has been arranged," the report notes further.
The cold shoulder also follows Erdogan being among the last world leaders to congratulate Biden on his win, which he belatedly did in a November message.
The other slap in the face for Turkey is Biden's recent appointment of Brett McGurk as top Middle East coordinator at the National Security Council. Under Obama and the first half of the Trump administration, McGurk oversaw US support to Syrian Kurdish forces, which Ankara has dubbed "support for terrorism".
McGurk has been both a major supporter of the Kurds while at the same time dubbing Turkish-backed Sunni militants in Idlib as al-Qaeda terrorists. 
As Axios notes of McGurk, he'll "be responsible for coordinating U.S. policies not only in Syria, but also in Iran, Iraq and Libya — all of which are of importance to Turkey."