President-elect Joe Biden has ticked another diversity box, tapping Pennsylvania Health Secretary Rachel Levine for his assistant secretary of health, which would make her the first transgender federal official confirmed by the US Senate.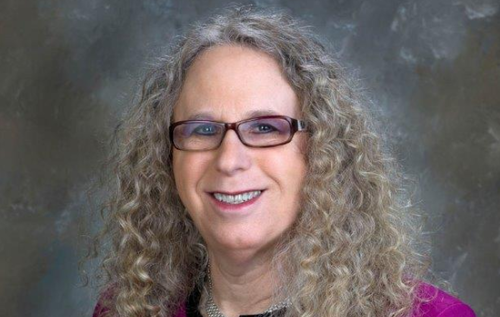 Levine made headlines last month after her department issued guidance for Pennsylvania orgy enthusiasts who wish to remain COVID-safe while engaging in group sex.
Trained as a pediatrician, Levine was appointed to her current role by Democratic Gov. Tom Wolf in 2017, winning confirmation by the Republican-majority PA Senate before emerging as "the public face of the state's response to the coronavirus pandemic," according to NBC Philadelphia.
"Dr. Rachel Levine will bring the steady leadership and essential expertise we need to get people through this pandemic — no matter their zip code, race, religion, sexual orientation, gender identity, or disability — and meet the public health needs of our country in this critical moment and beyond," said Biden in a statement, adding "She is a historic and deeply qualified choice to help lead our administration's health efforts."