Despite claims that China's richest man is alive and well and merely "laying low" (reminder – Jack Ma has not been seen in public since he made a speech criticizing the country's state-owned banks and financial regulators in October), speculation about his whereabouts grows as China's government has told the country's media to censor reporting on an antitrust probe into tech giant Alibaba.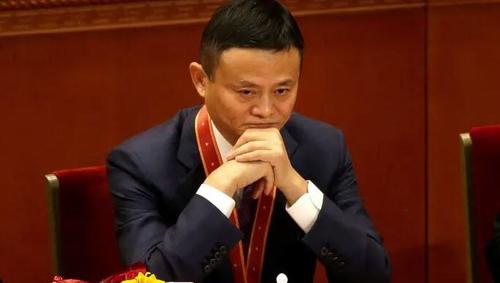 The FT reports that at the end of December, the Chinese government's propaganda arm directed media outlets to "strictly invoke" the official line on the antitrust investigation into Alibaba and to "not make changes or engage in extended analysis without permission".
"If any company announcements oppose the official stance, do not publish, do not re-post, do not quote foreign media," the directive said, according to two people who read it.
This silencing of the Ma debacle clearly indicates the sensitivity of this topic at the highest levels of Chinese politics and fits with hedge fund billionaire, and noted China hawk, Kyle Bass' view that Ma had outlived his usefulness, and that Beijing would never tolerate a billionaire with so much power and influence, both at home, and in the West.
Xiao Qiang, a research scientist at the University of California at Berkeley School of Information, noted that "this directive is severe and unusual," adding more ominously that:
"the language [of the directive] is quite similar to the directives on 'very important political event' reports such as the trial of Bo Xilai," he added, referring to the disgraced former politician jailed for life for corruption.
One state media employee even ventured that:
"I think Beijing is still afraid of Alibaba to a degree… The government thinks it's being challenged."
Unofficial media in China, such as online blogs, have continued to speculate on Mr Ma's whereabouts, although several have been censored, as China's courts have just offered up the latest example of just how little the Party cares about preserving human dignity and life. In keeping with China's heavy handed punishments against public corruption, a former chairman of one of the country's top 4 state-controlled asset managers was sentenced to death on Tuesday over allegations he accepted 1.8BN yuan (roughly $277M).
We suggest Mr. Ma "lay low" a little longer (or call Carlos Ghosn for some tips of escaping government's clutches).