The Atlantic City government thought it would be a great idea to auction off the chance to press a virtual button to blow up President Trump's former casino and hotel next month.
According to AP News, the demolition of the former Trump Plaza Hotel and Casino building has been transformed into a fundraiser for the Boys & Girls Club of Atlantic City. The mayor hopes the auction will raise hundreds of thousands of dollars to benefit the local community.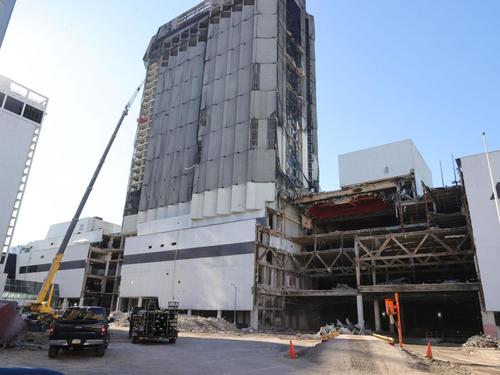 "Some of Atlantic City's iconic moments happened there, but on his way out, Donald Trump openly mocked Atlantic City, saying he made a lot of money and then got out," said Mayor Marty Small.
Small continued: "I wanted to use the demolition of this place to raise money for charity."
Trump's casino shuttered operations in 2014 and has fallen into a disrepair state that demolition was the only solution. 
The demolition is scheduled for Jan. 29, just nine days after the presidential inauguration. 
The winner of the online auction, listed at Live Auctioneers, currently with ten bids at a price of around $7k, will have the ability to push a virtual button that starts the building's implosion.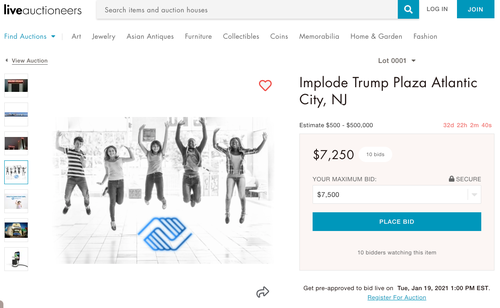 The auction's website says the Boys & Girls Club has "stood at the forefront of the city's future for nearly 50 years." Donations from the fundraiser "will help to sustain programs that serve over 2,500 youth in Atlantic City including Academic Enrichment, Arts, & Recreational ProgramsSTEAM Education – new STEAM lab praised by Apple CEO Tim Cook." 
It wouldn't shock us if some prominent liberal wins the auction; it would be a liberal's wet dream to blow up a former Trump building.