A man dressed similar to National Guard forces was arrested in California after a member alerted police officers to the man's appearance.
Los Angeles Police Department (LAPD) officers stationed at 1st and Main Street were told early Tuesday by a California National Guard member that a man dressed in military fatigues arrived downtown in a civilian sedan and was near National Guard forces but didn't appear to be a member.
LAPD officers found the man, who was later identified as Gregory Wong, 31, of Gardena.
"Wong was dressed in a military uniform, carrying an assault rifle and a pistol when he was detained," the LAPD said in an emailed statement to The Epoch Times.
Wong told officers he was headed downtown to provide security for a friend's business. He was arrested and charged with transportation of an assault weapon, a felony.
After arraignment on Tuesday, Wong was released on $50,000 bond, according to court records.
Wong was in an area where several protests have been held over the death of George Floyd, an unarmed black man who died in police custody in Minneapolis last month.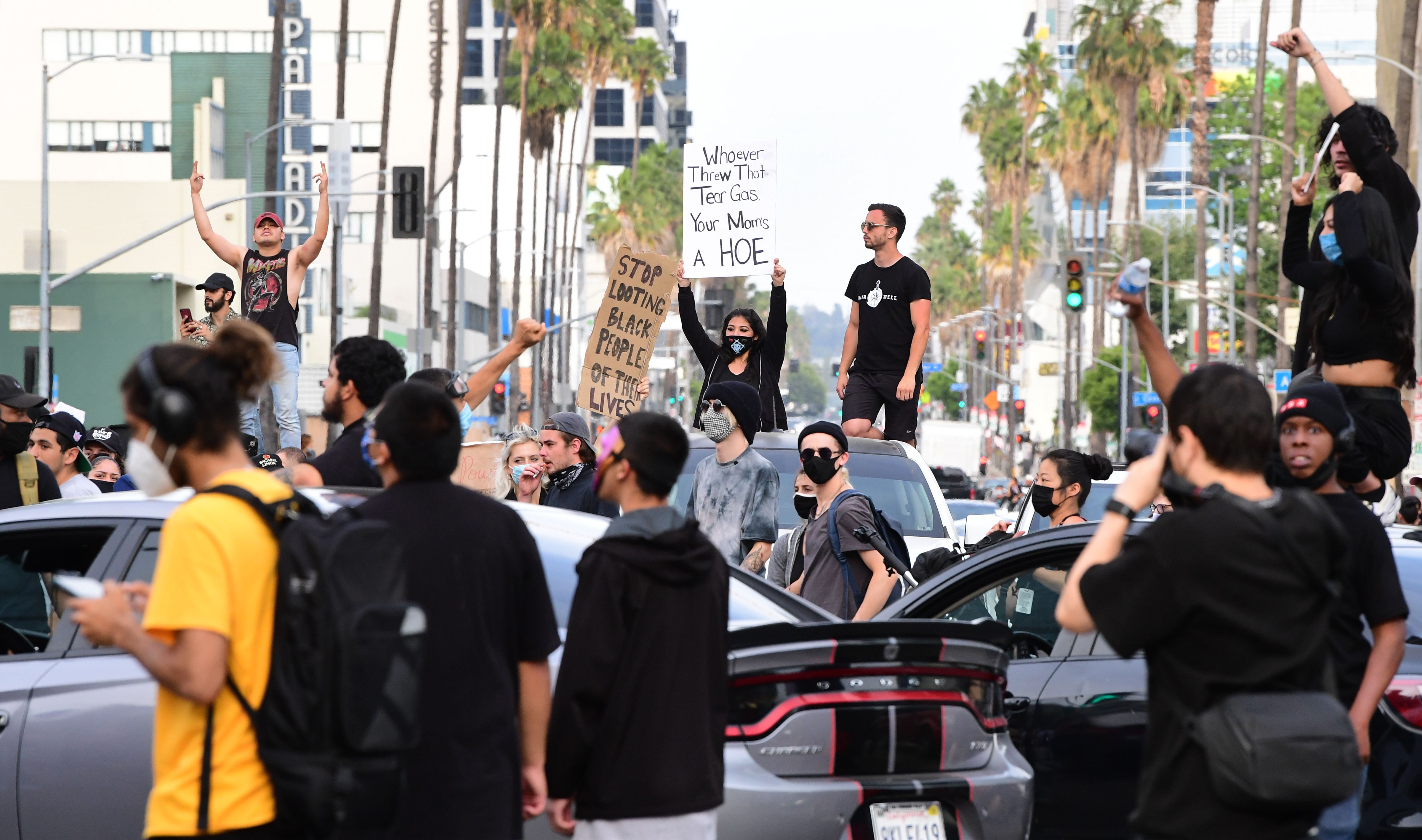 Riots have also taken place at or near protests, with looting and violence taking place.
Former National Guard reservist Jeremy Ma said that he knows Wong since both participate in events involving airsoft guns.
"No one I know in the military would do anything so stupid, he kitted himself out as if he was ready to go to Afghanistan and kick in doors," Ma told Fox 11.
"I'm a former national guardsmen, the National Guard deploy with their uniforms, body armor, riot helmets, and one weapon, usually a sidearm or a long arm, he showed up with a sidearm and a long arm, his equipment that carried his body armor was the wrong color, he essentially had a lot of extra equipment."
Wong was posting on Facebook recently that he could help stores with security against looters but wasn't getting many responses, according to Ma.
The LAPD said investigators are still looking into this incident but "at this time it does not appear that Mr. Wong intended to harm anyone."
Follow Zachary on Twitter: @zackstieber