Submitted by Market Crumbs,
Tesla's long-awaited first day of trading as a member of the S&P 500 started out with a tweet from co-founder and CEO Elon Musk congratulating those who helped the company get to this point.
"Thanks to everyone who worked so hard to make Tesla successful," Musk tweeted.

"My heart goes out to you."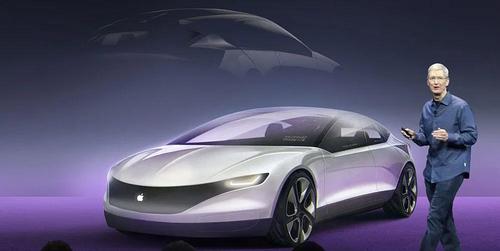 With speculation about what would happen to Tesla's share price once it officially joined the S&P 500 growing in recent weeks, no one expected a report about Apple's vehicle ambitions to spoil Tesla's party.
A late afternoon Reuters report sent Tesla shares lower after detailing Apple's intentions to build a self-driving vehicle with the goal of having a passenger vehicle based on its own battery system available by 2024. Sources that spoke to Reuters said the initiative is called Project Titan and has been ongoing on and off since 2014.
Apple reportedly debated designing only software for vehicles at one point before deciding it wants to produce a consumer vehicle. Project Titan is being overseen by Doug Field, who previously worked at Tesla for five years before returning to Apple for a second stint at the company in 2018.
The sources told Reuters that Apple has been working on a battery that could "radically" reduce cost while expanding a vehicle's range through a unique "monocell" design. Apple's plans could still change and the company could decide to focus on just building an autonomous driving system that could be installed in other manufacturer's vehicles.
"It's next level," the source told Reuters regarding Apple's battery technology. "Like the first time you saw the iPhone."
The expectation is that if Apple were to build an Apple-branded car that it would partner with a manufacturer to assemble components from various suppliers. The hope that Apple may choose a supplier for lidar, which is a key component for self-driving cars, caused shares of companies in the space such as Velodyne and Luminar to soar.
While the report offers similar details as to what has been rumored for years, Apple investors cheered the news as they hope Apple may finally try to dominate the automobile market the way it has the consumer electronics market.