Social unrest erupted across Spanish cities for the second consecutive night on Saturday after the government's decision to extend a six-month state of emergency in response to the second wave of COVID-19 infections. 
Anti-lockdown protesters flooded the streets of Madrid and Barcelona on Saturday night. At least 32 people were arrested and 12 injured when demonstrations turned violent with police in Madrid. Other protests were seen in Malaga, Vitoria, Valencia, Santander, and Burgos, reported RT News. 
On Saturday evening, Spain's prime minister, Pedro Sanchez, called for calm as the violent protests intensified. He tweeted: 
"Only from responsibility, unity, and sacrifice will we be able to defeat the pandemic that devastates all countries. Violent and irrational behavior by minority groups is intolerable. It is not the way."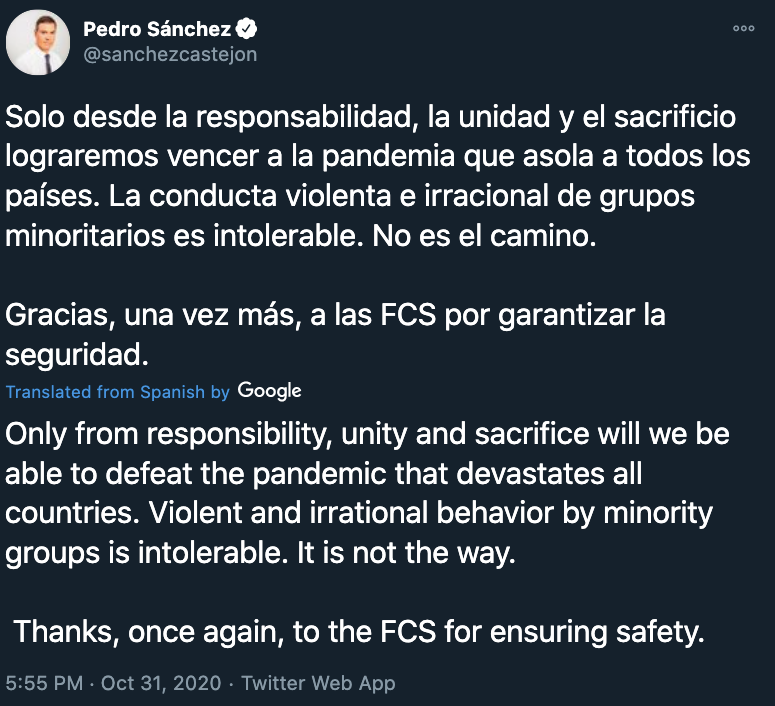 The extension of the national state of emergency order comes as coronavirus infection cases, on Saturday alone, topped 26,000, one of the highest totals since the start of the pandemic.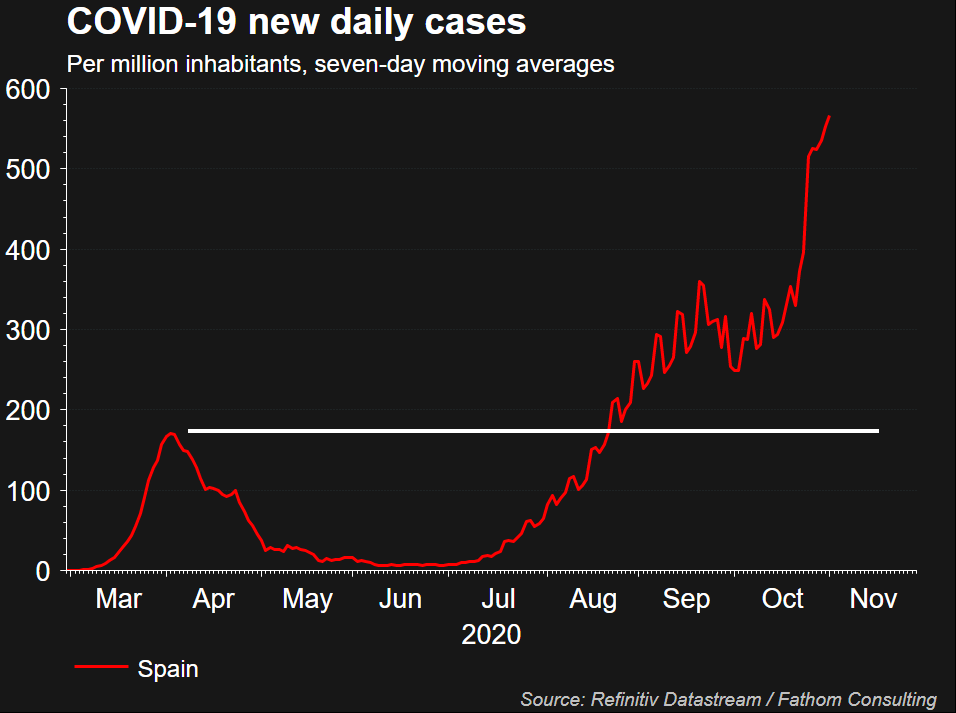 "Lawlessness" was the best way to describe the chaotic events in Madrid, tweeted Insider Paper. 
BREAKING 🚨 Gran Via, #Madrid – lawlessness as protestors are on street clashing with police after they follow to be #Spain's lockdown rules.

Protests also happening in different cities of Spain like #Barcelona, #Logrono, #Burgos, #Vitoria, #Santander, #Valencia and #Zaragoza pic.twitter.com/EmWEEsVYuX

— Insider Paper (@TheInsiderPaper) November 1, 2020
RT New said, "protesters clashed with police in the capital city of Madrid, vandalizing ATMs, as well as breaking and burning trash cans in the city center." 
Meanwhile, in Barcelona, anti-lockdown protesters were upset about the nationwide curfew and how it would continue to crush the economy. 
🇪🇸 LOOK: Hundreds gathered in central Barcelona to protest pandemic-related restrictions.

This follows Spain's recent declaration of a new nationwide state of emergency for the second time this year pic.twitter.com/IXZBn0v649

— Bloomberg QuickTake (@QuickTake) October 31, 2020
Spain remains one of the hardest-hit countries in Europe by the virus pandemic. Frustrations are increasing among Europeans as virus cases continue to rise, and other countries implement their own lockdowns.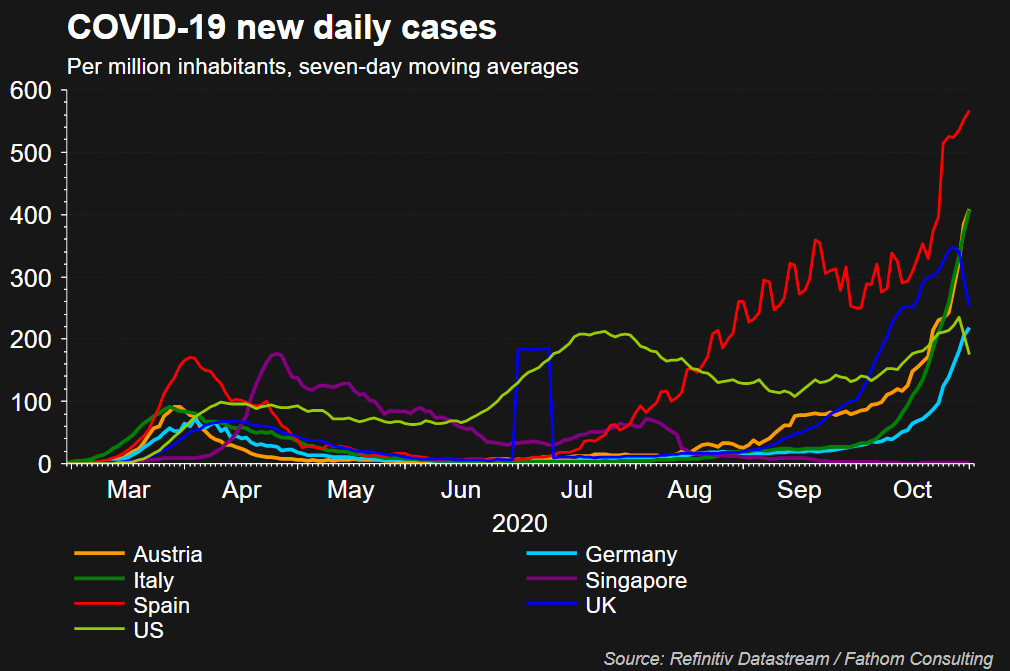 With Europeans taking draconian action again to limit the spread of the virus, it could only be a matter of time before lockdowns are seen in the US – this would obviously not sit well with Americans.