As paranoia surrounding the dawn of new COVID "variants" reaches a fever pitch, local scientists are claiming that the Japanese Health Ministry said it had tracked down yet another variant of COVID-19 partly similar to the strains from the UK and South Africa, which are believed to be more contagious and linked to a spike in infections and potentially linked to rising numbers in the UK.
According to local media reports cited by RT, the mutant strain was found in four people who flew into Japan from Brazil. The passengers tested positive for COVID-19 in an airport quarantine, per the ministry of health. The news comes as officials in the US insist that reports about a similarly dangerous variant being isolated in the US were actually false.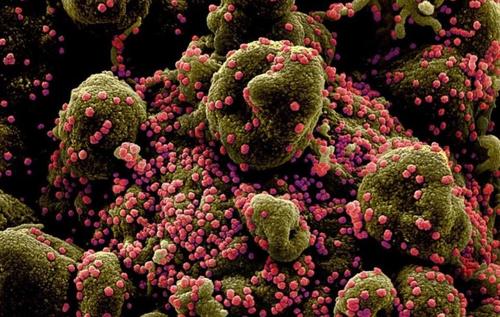 Japan's new variant  was detected by themNational Institute of Infectious Diseases, which has thoroughly studied the samples taken from the four travelers mentioned above.
Virologists claim that the new mutations found in Japan bear certain similarities to the mutant strains from the UK and Germany.
The discovery comes at a particularly difficult time for Japan, which is weighing an extension of its state of emergency now that cases are rising sharply in its No. 2 city, Osaka.
Even after imposing travel bans on the UK, the mutated strain first isolated in Britain has been tracked to Japan.
Since the start of the pandemic, Japan has recorded more than 283,000 infections and over 3,800 deaths related to the coronavirus.
Despite publishing all those pieces dismissing the risks that COVID-19 mutations could complicate the vaccination process, the NYT pointed out yesterday in a piece that "scientists have discovered worrisome new variants of the virus, leading to border closures, quarantines and lockdowns, and dousing some of the enthusiasm that arrived with the vaccines."
In the UK, it's believed the new mutant variant is responsible for 60% of cases being discovered in London.
The upshot of this onslaught of new viruses, according to the NYT, is quite clear: It will take years to vaccinate enough people to stop the spread of COVID-19. In the meantime, masks and strict social distancing requirements will be the order of the day.
Despite vaccine-makers' insistence that their shots will protect against infection from the new variants, the NYT insists that the vaccine alone will not be enough to get ahead of the virus: It will take years to inoculate enough people to limit its evolution. In the meantime, social distancing, mask-wearing and hand-washing – coupled with aggressive testing, tracking and tracing – might buy some time and avert devastating spikes in hospitalizations and deaths along the way.
These strategies could still "turn the tide" against the virus, one NYT expert source said.
But if that were true, wouldn't it have happened already.