Americans panic bought guns during the Thanksgiving Day weekend, gun-related background checks on Black Friday posted the fourth-highest total on record, according to FBI data.  
The National Instant Criminal Background Check System (NICS) showed while 186,645 checks were completed the day after Thanksgiving, recording the fourth-highest total on record, it was down about 8% from 2019.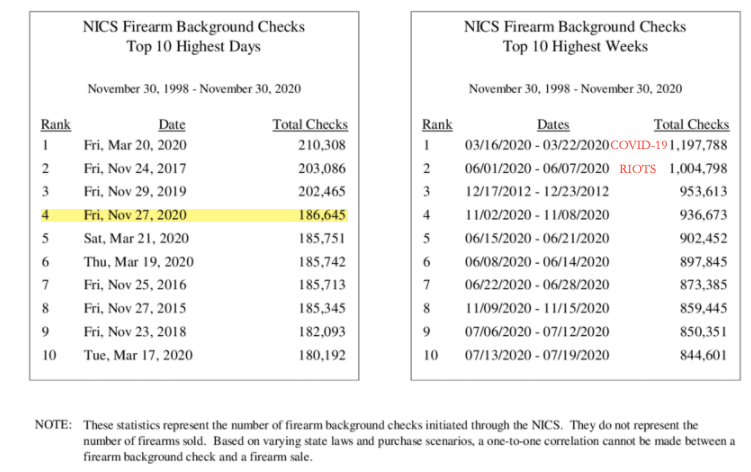 Black Friday is usually one of the busiest days of the year for gun stores, but the rush to buy weapons and ammo was sparked earlier this year following the coronavirus pandemic, civil unrest, and the prospects of a Biden presidency – translating into more than 32 million background checks so far this year. 
Internet searches for "black Friday gun sales" soared on Nov. 27.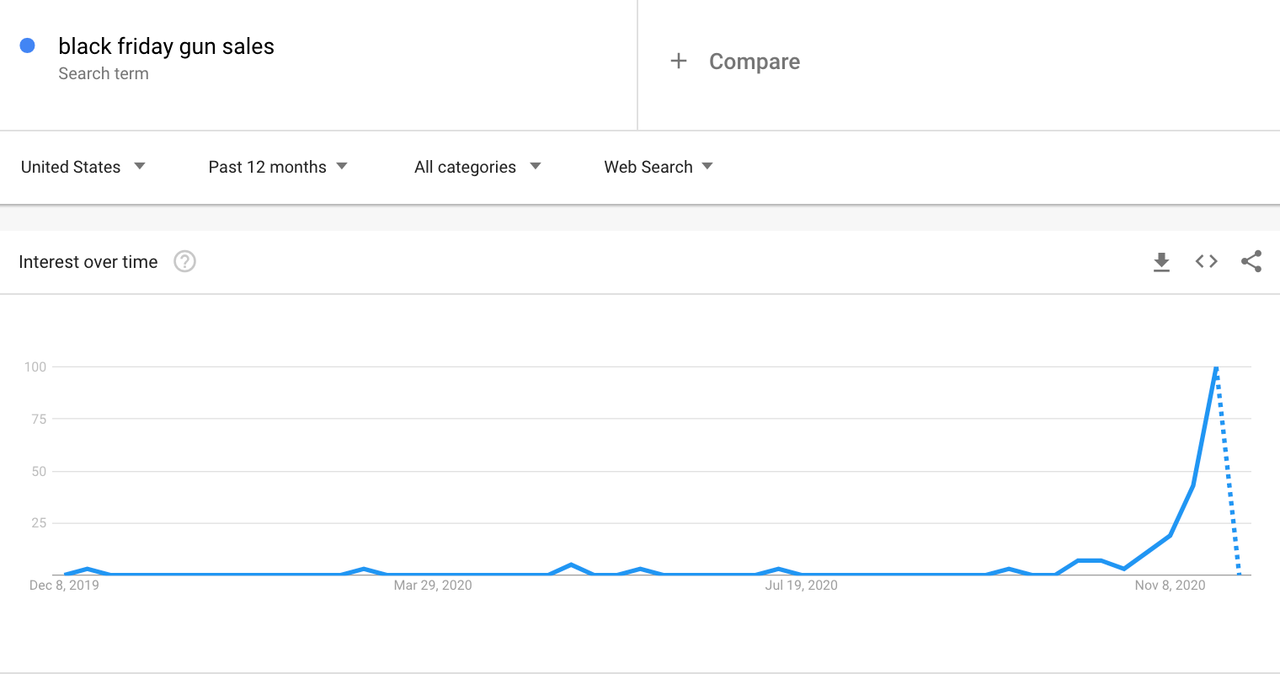 Searches for "gun sales" surged ahead of Nov. 27.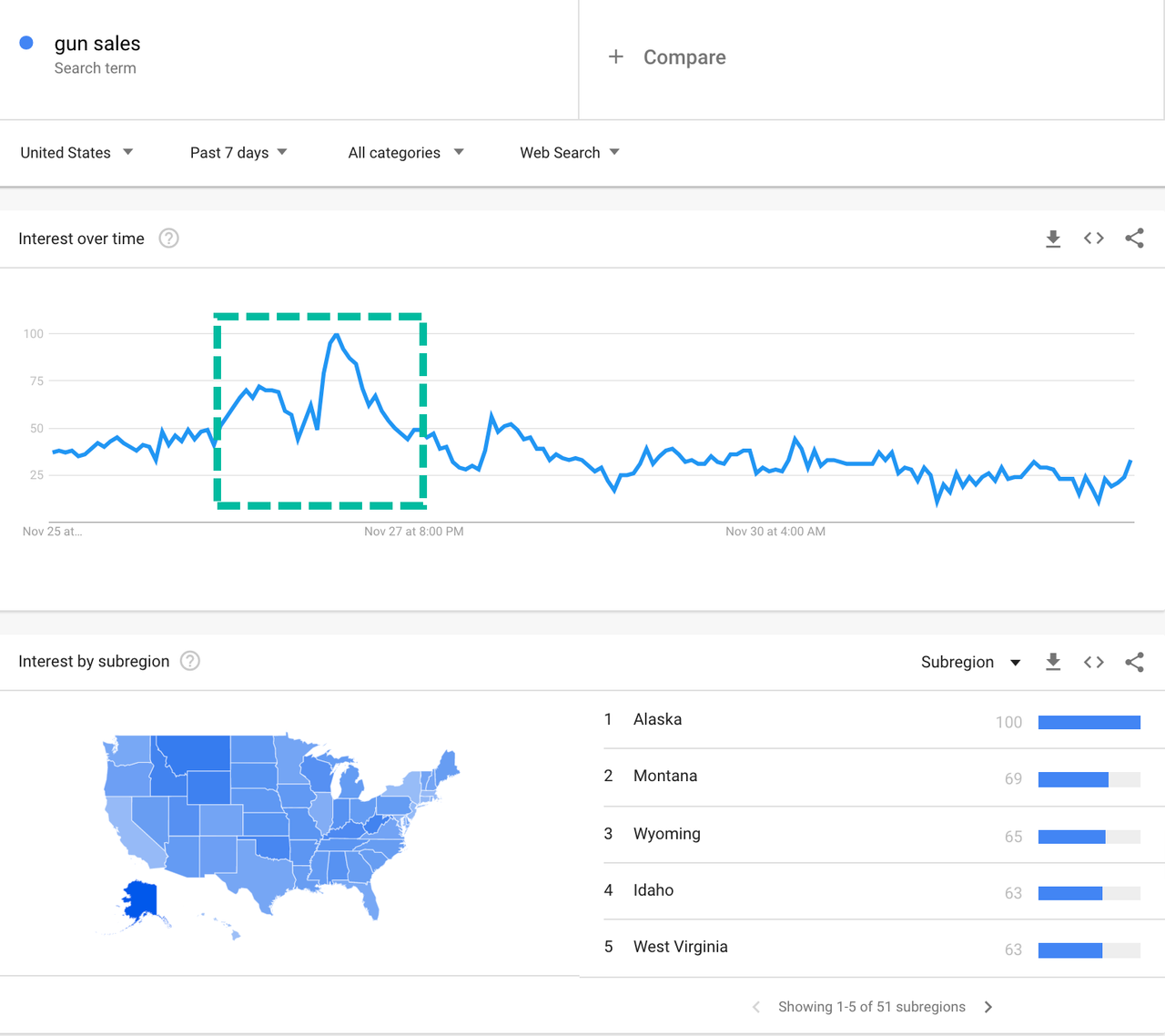 Last month, the National Shooting Sports Foundation (NSSF) released a report that indicated October saw the most gun purchases of any October on record.
Mark Oliva, a spokesman for NSFF, told the Washington Free Beacon that Biden's election performance triggered the last buying binge of weapons even after unprecedented demand surges in March and June. 
"I think that people are looking at the Biden gun-control plan, at what he said he wants to do," Oliva said. "People are concerned and they're buying firearms and want to buy while they can still buy them."
He said Biden's plan to ban weapons online sales and his gun-registration-and-tax-scheme had motivated buyers to purchase now and ask questions later. 
While Americans flocked to brick-and-mortar guns stores on Black Friday, they avoided other retailers as visits to physical stores fell 52.1% from last year.