Amid reports that Ryanair is about to put in the first big order for the revamped Boeing 737 MAX 8 jets, ending what has been a brutal sales drought that followed the two accidents that triggered the worldwide grounding of the jet, which has persisted for nearly two years.
But that drought is about to come to an end on Wednesday as American Airlines prepares to hold the first test flight of a 737 MAX 8 since the grounding. The flight will involve mostly members of the media, with the goal of proving the jet is safe for passengers, an issue that the family members of the crash victims protest the return to service.
The flight from the airline's base in Dallas, Texas, to Tulsa, Oklahoma, comes weeks before the airline's first scheduled commercial flight on Dec. 29, and is part of a PR effort by Boeing and the airlines that are its biggest customers to rehabilitate the jet's image following a record 20-month ban.
Additional flights are set for Miami on Dec. 8 and 17, and for New York's LaGuardia on Dec. 9 and 15, which are open to American Airlines employees. The flights, which will take off and land in the same airport.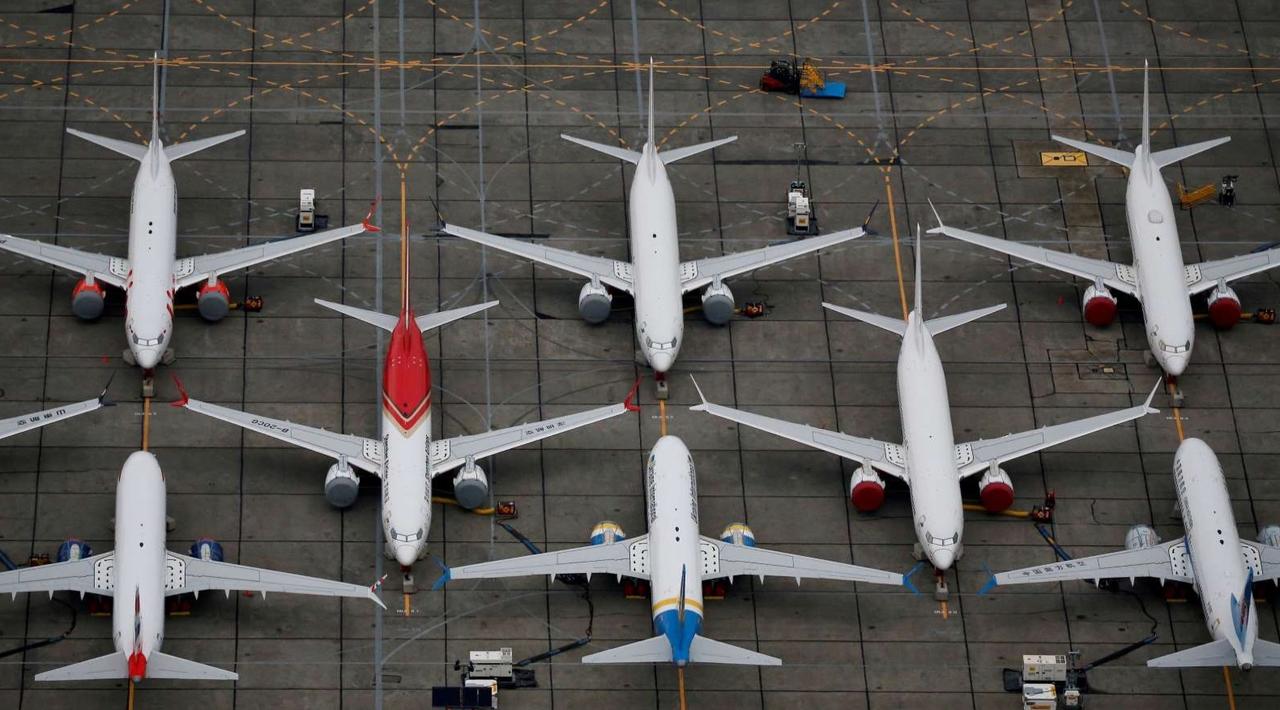 Boeing told Reuters that airlines will take a "direct role" in demonstrating to passengers that the 737 MAX is safe, and that it will have no staff aboard. The company refused to comment beyond that.
Boeing's best-selling jet was grounded in March 2019 after two crashes five months apart killed 346 people, kicking off the aerospace industry's worst safety crisis in decades. Wednesday's flight marks the first time anyone besides regulators and industry personnel have flown on the MAX since the grounding.
According to Reuters, Boeing is bracing for intense scrutiny of even routine glitches by manning a 24-hour "situation room" to monitor every MAX flight globally. The company has briefed some industry commentators on the details on the return to service, industry sources said. Airlines and aircraft leasing companies have spent hundreds of billions of dollars buying the latest upgrade of the 737, the world's most-sold aircraft.
During the 20-month grounding, Boeing made modifications to its MCAS software, which, according to official investigations in the US and Ethiopia (where the second of two devastating crashes occurred), is believed to have played a major role in the incidents. They also added an additional "redundant" sensor, along with "layers of security" to ensure nothing like these accidents ever happens again.
Still, as one expert noted shortly after the Ethiopia Airlines crash back in March 2019 that triggered the global shutdowns, the 737 MAX 8's problem wasn't limited only to MCAS.
Assuming all goes well with the test flights, American intends to use the MAX 8 for a popular route from NY to Miami (it was popular during the pre-COVID days, at least).