Authored by Dave DeCamp via AntiWar.com,
Explosions in Iraq's Babylon province that were reported on Monday night were caused by an ISIS attack on electric infrastructure, according to Iraq's Security Media Cell, the media arm of Iraq's security forces. Initial reports alleged that the blasts were caused by US airstrikes and said up to nine people were killed.
"A number of electric pylons in the Bahbahani region, in northern Babylon province were attacked and sabotaged by ISIS gangs. Some interpreted these attacks as airstrikes," the Media Cell wrote on Twitter on Tuesday.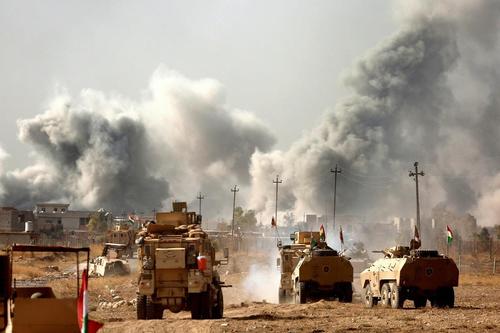 According to Rudaw, ISIS propaganda channels have not confirmed that the group was responsible for the incident.
The US embassy in Baghdad and US Central Command both put out statements on Tuesday morning denying any US role in the explosions.
"Explosions reported earlier today about 40 miles outside of Baghdad, Iraq, in the town of Jurf Sakhar were not the result of US military action," the US Central Command spokesman had tweeted in the aftermath and as news spread of an alleged US strike.
The incident was first reported by Iraq's Popular Mobilization Forces (PMF), an umbrella group of mostly Shia state-sponsored militias that was formed in 2014 to fight ISIS. According to PMF sources, the blasts took place where PMF groups, specifically Kataib Hezbollah, used to be stationed.
The US has previously bombed Kataib Hezbollah, so the idea that Washington was behind the incident is not that far fetched. Israel was also suspected since Israeli airstrikes against Shia militias in neighboring Syria have stepped up in recent weeks. In 2019, Israel launched airstrikes against the PMF in Iraq.