The Air Force is testing a high-energy microwave weapon system in Africa to combat armed drones operated by terrorists. 
In April, we first reported the Air Force would test a new prototype drone-killing microwave weapon overseas for a 12-month assessment. At the time, there was no mention by the service of where the testing would be conducted until now.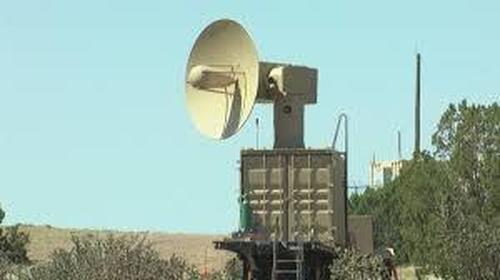 Richard Joseph, the Air Force's chief scientist, was recently quoted by Breaking Defense as saying the Tactical High Power Microwave Operational Responder (THOR) is being tested in a "real-world setting" in Africa. 
"We have recently deployed a test system to Africa for base defense … based on a microwave system. And the purpose is to be able to disrupt and destroy the performance of drones or swarms of drones," Joseph recently told the Mitchell Institute.

"It's been tested extensively, works remarkably well. … I've watched it in action and it's really quite impressive."
Tactical High Power Microwave Operational Responder (THOR)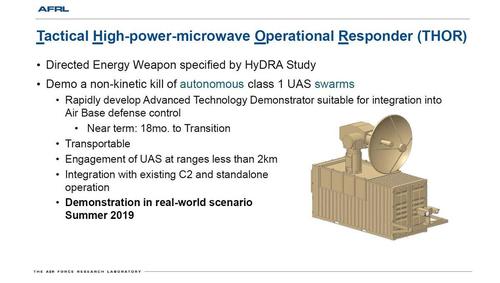 Given the proliferation of drones and drone swarms on the modern battlefield in Africa and the Middle East, he said THOR was the best system to defend high-value assets. 
"Drones are becoming more and more pervasive and can be used as weapons intended to cause harm to our military bases at long standoff ranges," the Air Force Research Laboratory directer energy chief Dr. Kelly Hammett said in April. 
Joseph said THOR was "better than anything else" the service has in its arsenal, and noted that "the capabilities that can be incorporated in the system are increasing day by day." 
… and the reason why the Air Force is testing microwave technology to combat drones on the modern battlefield is that drone swarms could one day be classified as a weapon of mass destruction because of their precision to annihilate high-value targets.