The most vulnerable months for wildfires in California run from July to October. After a record-breaking fire season last year, it appears the fire risk for Southern California is elevated this week. 
Bloomberg calls the move by Southern California utility companies to cut power to more than 280,000 homes and businesses to prevent wildfires this week as "unprecedented." 
Edison International's Southern California Edison tweeted a warning Sunday that "strong winds and unseasonably dry weather are bringing the risk of wind-driven wildfires to some areas of Southern California and may prompt Public Safety Power Shutoffs." 
The National Weather Service Los Angeles also warned about "widespread damaging winds" that are possible through the area for Monday and Tuesday. The weather agency said controlled power outages to mitigate wildfires were likely.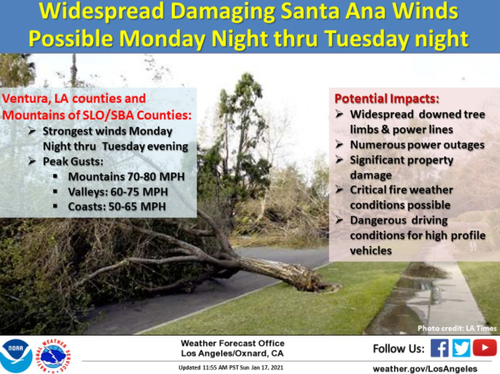 The National Weather Service posted a critical wildfire map, outlining how Los Angeles And Ventura counties were at "critical" levels.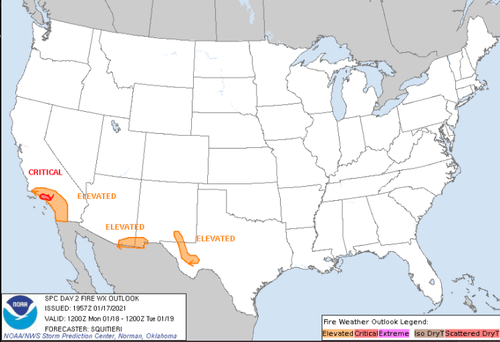 On Monday afternoon, Southern California Edison reiterated that a strong wind threat was possible through Wednesday. The power company said, "without rain in the last four weeks, forecasted high winds & high temps are bringing the elevated risk for wildfires."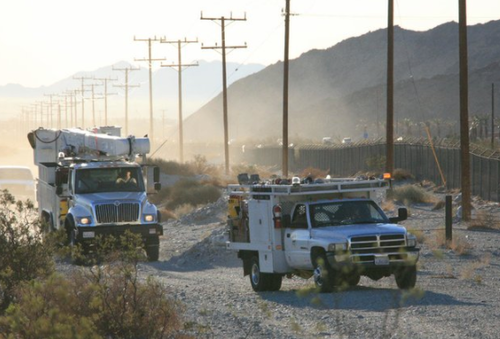 As of 1232 ET, Southern California Edison showed these are the "areas that are under consideration or that have been de-energized due to a Public Safety Power Shutoff."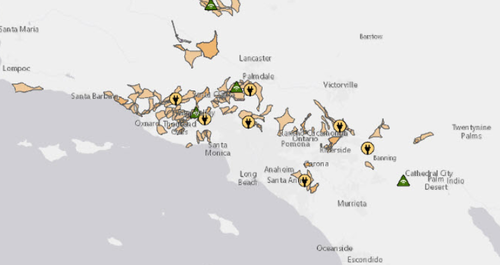 The latest drought monitor map shows extreme dryness for Southern California.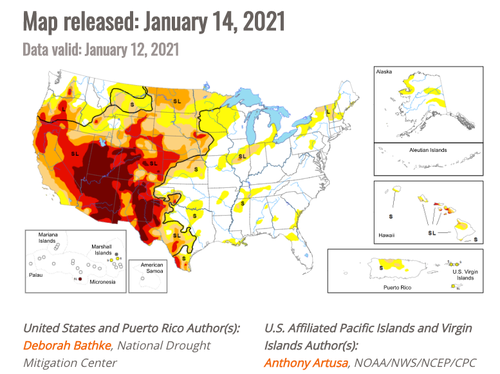 Bloomberg notes that it's extremely rare for utilities in the state to warn about blackouts in the winter season. Planned blackouts this week could affect hundreds of thousands of customers.