Even though scientists in Brazil have downgraded the efficacy of China's Sinovac COVID-19 vaccine, the Turkish Health Ministry this past week granted emergency authorization of it. Mass vaccinations in Turkey began on Thursday, starting with healthcare workers and the elderly population. But to obtain the vaccines, the Turkish government has been accused of bargaining with Beijing on the extradition of Uighur Muslims, according to Business Insider. 
More than a quarter-million Turkish people have received China's vaccine in a matter of days. Turkish President Tayyip Erdogan received the first dose on Thursday.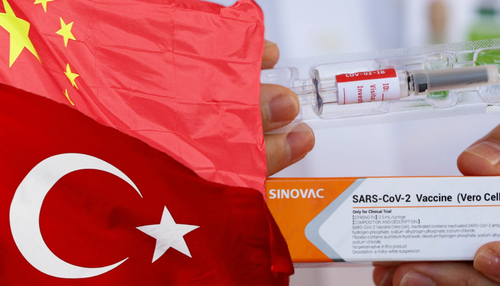 However, how Turkey received the vaccines and the eventual future shipments of millions of doses have come under fire.
The allegations originate from the timing of two events. In December, Beijing approved a 2017 deal with Ankara to extradite people with criminal charges to China. Turkey had planned to start vaccinating people with the Sinovac in early December, but the first shipment didn't arrive until the end of the month, only after the deal was signed. 
Opposition parties in Turkey allege that Beijing pressured the ruling Justice and Development Party (AKP) to ratify the extradition deal to receive the vaccine. The deal specifies that anyone with criminal charges to China can be extradited. 
This has allowed Turkey to receive upwards of 50 million doses of Sinovac Biotech's vaccine, which should arrive in the coming months. So far, Turkey has received about 3 million doses.
Turkey has a population of more than 50,000 Uighurs, the largest displaced Uighur group in the world. 
Readers may recall we've covered the harsh treatment of Uighurs, with many of them locked in vast labor camps in the autonomous region of Xinjiang in northwest China. Some of them are in "re-education" and imprisonment camps. 
A source in the Turkish government told Voice of America: "It is extremely wrong to view the extradition treaty with the People's Republic of China as targeting Uighur Turks." 
To sum up, China is a rising superpower that is using health and the vaccine to increase its dominance on the global political stage.